Industrial Designers & Engineering Services Influencing the Product Design World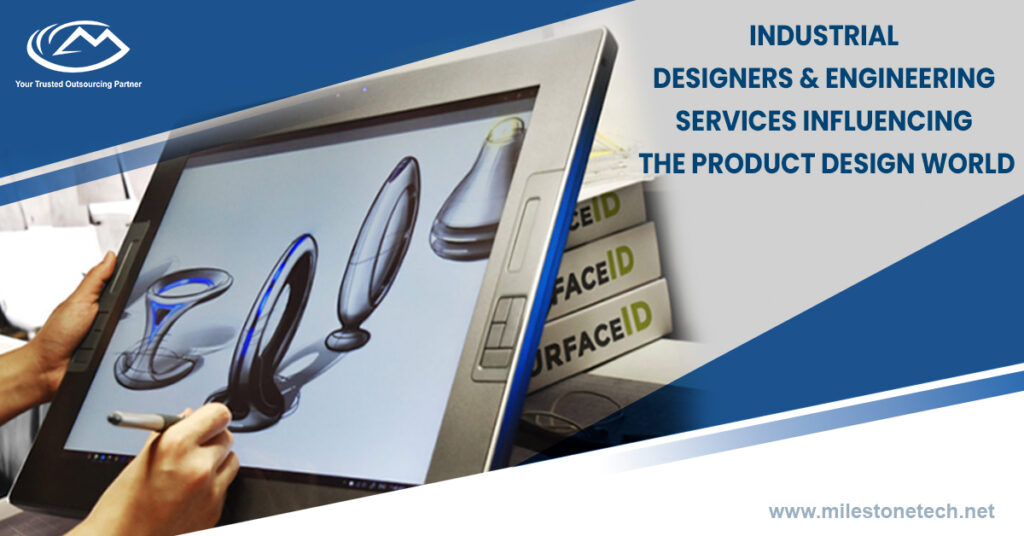 Industrial manufacturers take into consideration all aspects of design to ensure that the consumer has a pleasant, functional experience. This includes the look and feel of the product as well as the practical, day-to-day use. Industrial designers face many challenges, as the development process becomes more competitive. Global competition is on the rise, and consumers are becoming more knowledgeable. Design and engineering teams are expanding geographically, and engineering processes are often excluded.
When designing a product, you need to take into account both demographic and census factors. The care of the product must be culturally competent, which means considering different body shapes, sizes, and ages. They should also consider different cultures or beliefs. Thus, the pressure is on for these industrial producers. They have to work in a different area of development, but still develop products quickly, without compromising on style . Even how something is put together can be a factor in sales.
Industrial designers are the most important people in the product development process because they have an understanding of what is happening in the market and know what consumers like. They establish a design language, as well as determine who will own the design. An industrial designer can provide deep understanding around market and style which is much needed in the ever-expanding global product market.
To execute new projects and make them innovative, productive, and cost-effective, it is important that Industrial designers work to meet the demands for all major stakeholders in the process of product life. They include management, marketing, engineering and design for manufacturing. An industrial designer should be able to offer a wide range of options and flexibility, working with an engineer to find the best solution for your business needs.
The reasons for product design not being relevant to an organization are many.
⭐ When choosing a product, it is more likely to be chosen if the design is better than the competition.
⭐ Product design and engineering specialties have had a significant impact on the world's product design market
⭐ Heavy machinery and utilities construction/built properties plays an big role because it improves efficiency by ensuring that work flows smoothly.
⭐ Product design is important because it drives the success of your product. A better product design means a better product.
⭐ Packaging plays a significant role in influencing the product, as it is the last point of sale for the customer. A good packaging design looks attractive and communicates to the customer about what to expect from the product.
Product design rarely uses new technologies to create new products. Usually, these are used for small improvements or cost-effective approaches which increase performance or appeal. New technologies can be applied to existing products, especially flexible products for specific areas or markets.
You can make production skills more efficient by using scientific knowledge. Industrial engineering specifically applies scientific knowledge to improve all aspects of production, including quality and safety. One thing that engineers do is take apart and put back together parts. This process is mainly done to teach them the principles of engineering applications.
Industrial engineering is the process of using equipment to increase efficiency. It also impacts quality, safety, and the environment. It's most commonly used to reduce costs or improve quality. Industrial engineers are looking for ways to reduce waste in the workplace, including time.
Industrial designers need to work in a multidisciplinary team with engineers, designers, project managers, UI/UX designers (especially digital products), retailers.
There are different types of experts that work together to create a product. Consumers foremost provide feedback for products during the initial development process, so the team is able to understand the needs of the consumer and create a product that matches their expectations.
The scope of the work industrial designers undertake is to understand how to apply their designs effectively, which can include understanding engineering and Design.
⭐ In order to manufacture and make goods, it is necessary to apply principles such as process and technique
⭐ A good understanding of the various types of materials, quality control, production process and cost management is necessary for improving production.
⭐ Knowledge of math, geometry, calculus, and algebra affects industrial design
⭐ Factor for a successful product design includes expertise in tools and equipment
⭐ The skills and expertise to work with technology, which includes hardware and software as well as circuitry. This also includes computer systems.
⭐ Industrial engineers work with liquids, machinery and electricity to solve problems in the real world. They are familiar with atomic structures and material morphology.
⭐ Knowledge of materials is essential to any team or company. A chemical's structure and a material's structures need to be studied in order to get an understanding of their properties and how they can be used in Design.
⭐ Industrial engineers can build products with cost-effective methods and determine manufacturing costs. They will also need to consider things like relevant laws, profitability, and building the product.
Product designers are constantly on the move as new methods and processes change the way they design. Innovators attempt to meet new challenges that face product designers every day by using newer methods.
Configuring the design process can speed up other processes. If you find that the design is constantly being updated, there are likely other processes that have slowed down – like not including the structural inputs.
The design process can be complex and the product may be too overused. Both the manufacturing process and the product can lead to potential business problems.
Customer Involvement – The customer can provide input about the design process, which is helpful for designers. But to get more productive feedback, some focused questions are needed.
Sustainability is an issue for many designers, especially if the product is not economically or environmentally friendly. A designer may have a great idea for a new design, but it can prove too expensive to produce.
Follow Milestone PLM Solutions for Mechanical Industry Updates, CAD Tips and Global CAD, CAM & FEA News.
Milestone PLM Solutions  with its exclusive delivery center in India is a global CAD, CAM & FEA services outsourcing partner serving the needs of the Mechanical, Millwork and Automotive industry since 2004. MILESTONE focuses on the unique needs of clients and believe in tackling real-life problems with efficiency, smooth and ease.
The MILESTONE team can assist you with Product Design, 3d Modeling, Drafting & detailing, Reverse Engineering, FEA Analysis and more. We support multiple software including AutoCAD, Solidworks, Catia, NX, Inventor, Solidedge & Ansys etc. Our approach is to provide a dedicated team for each customer over ongoing project and deliver the quality output consistently.
With our state of art technology and large talent pool of Engineers, we are developing best in class solutions for our customers across the globe. We align with your culture and values to form unbreakable partnerships and are primed for success with over 100 employees and 150 customers in the US, Europe, India, and Asia.
For more queries regarding any of the above-mentioned topics, feel free to connect with us on our website www.milestonetech.net or contact us on  +1-844-598-0005