MILESTONE offers the broadest and deepest capabilities and infrastructure when you outsource your CAD-CAM-FEA-BIM conversion services to India. There are compelling reasons why you should outsource to us and why you should engage with MILESTONE for your outsourcing services needs. Milestone, offers complete spectrum of infrastructure; where clients can expect maximized business performance, enhanced margins, unified technology and business priorities, reduced costs, amplified service speeds & flexibility to attain long-term success. Milestone is well equipped with state-of-the-art infrastructure to ensure; we stay abreast latest technological evolvements to offer a robust delivery platform.
Plug And Play Set Up:
Let us know your project specifications and leave the infrastructure and resource worries to us. We will start operating from the very next day!
Features of our infrastructure setup include best in class backup and disaster recovery systems. With ISO 27001:2013 certified information & Data protection processes & security systems (Physical, network and data) that exceed client expectations and campus operating with top-of-the-line hardware and software tools in a secure atmosphere.
No capital infrastructure costs, no resource hiring, training and management worries: just utilize MILESTONE' best-in-class infrastructure facilities for your CAD-CAM-FEA-BIM Conversion Services. Outsource to India, hassle-free.
Largest Resource Pool:
Situated India's Business capital, Mumbai, MILESTONE makes use of India's large pool of computer literate, English speaking engineers. Engineers who graduate from various top universities such as the Indian Institute of Technology (IIT) are well recognized for their domain, IT Knowledge and communication skills.
We train and deploy our engineers to specific project types, so that they acquire domain specializations within the specific sector. MILESTONE' strong team of domain specialists help clients gain the edge with their attention to detail and end-to-end capabilities.
Strong Management:
We have a superb team of project managers. Experienced in working for MNCs, our project managers ably assist clients to extract the best from our Services teams. Various Project and process management techniques used by our managers include:
Regular and ad-hoc reporting and metrics
Documentation of project, process and progress
Access Control Card System for all our premises
Predefined escalation channels
Adherence to international standards such as ASME, BS, AIA, NFPA and any others specified by our clients in our Services projects
Regular training and re-training of employees
Transition models include: Subject Matter Experts on location, or client representative and a reporting matrix
The Time Zone Advantage:

Being strategically located on the other side of the glob , We offer a unique time zone advantage (8 to 12 hours) to most locations in North America and Western Europe.
This allows us to make super faster deliveries to clients – we called it next day delivery.
Many customers utilize this "The Next Day Delivery" model with tight deadline projects.

Cost-Effective And Competitive:

When everything else being more or less equal, then things boils down to price. MILESTONE offers multiple options in our pricing model, including:

Time and Materials (Effort Based)
Fixed price (Milestone Based)
Full Time Equivalent (Dedicated Resource at Milestone OR at Customer Location)
Our Recognitions
ISO/IEC 27001:2013 Certified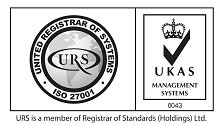 Autodesk  Authorised Training Centre


More than 15 Years
of Experience
We work with ambitious leaders who want their future to be successful and help them achieve extraordinary outcomes.