Welding Fixture Design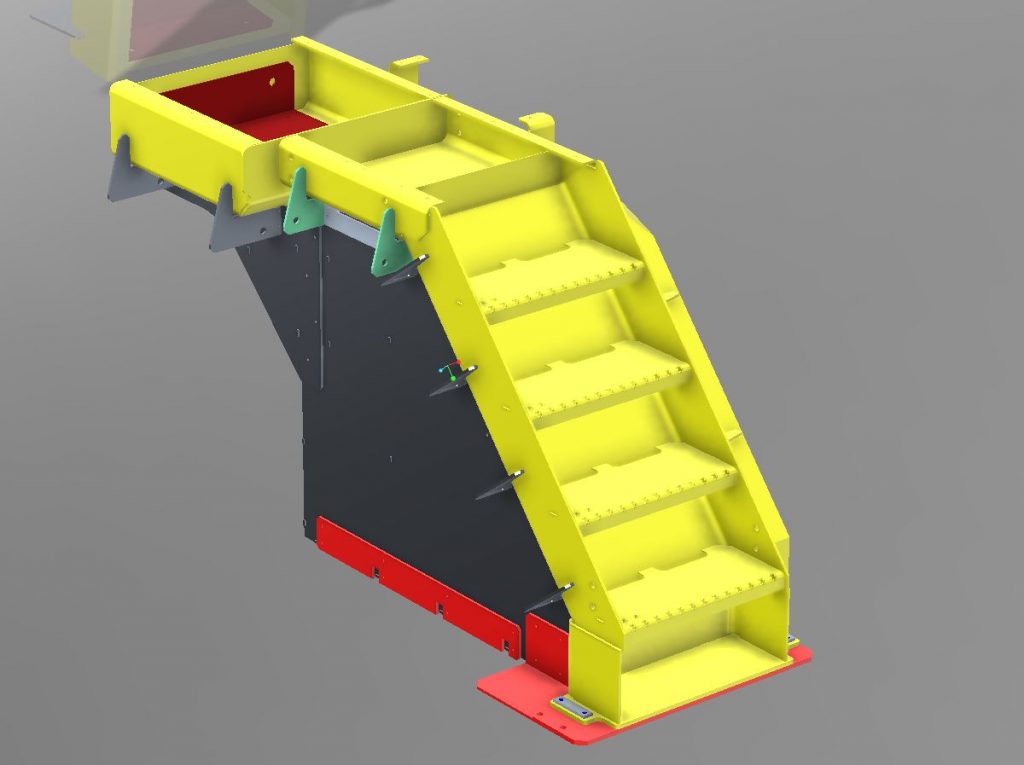 Fixture Design Services, one of the most important keys to success in designing and customizing automatic welding systems is the ability to properly handle pre-existing assemblies (mostly pre-tacked) or install multiple welding components. So the approach should be to design for Automation & work holdings as well. Milestone is one of those Design Suppliers.
The unlimited variety of weldment shape, size, and weight require solutions for each welding component, a unique design. Milestone PLM Solutions' in-house technical capabilities give us the ability to design robust fixtures for variety of automation projects. We design for our customers, however complex they may be and deliver an integrated turnkey manufacturing solution.
Hydraulic Welding Fixtures
Hydraulic welding fixtures use hydraulic fluid to power clamps or grippers to reliably hold fixture parts that will be welded together. Using hydraulics with welding fixtures permits a level of robotic precision and highly-repeatable part positioning that just isn't possible with manual welding fixtures. Automated hydraulic welding fixtures run dependably and are capable of holding parts without causing metal distortions while offering trustworthy repeatability.
Pneumatic Welding Fixtures
When there are repetitive, high-speed operations, Pneumatic type clamps are the most preferred one. These clamps use air actuated cylinders that provide required clamping pressure to hold worlpiece in place. Heavy welding job that requires high degree of clamp capability, sealed clamps are mainly preferred. Pneumatic Welding Fixtures Are widely used in food, aerospace and automotive industries along with equal applications in CNC machining, fabrication, testing and in welding.
Automated Welding Fixtures
Automatic Weld Fixtures do lot many things than simply hold down work objects. They can also hold work piece within acceptable tolerances. They can also be modified to work with accurate dimensions. Use automatic weld fixtures that lowers production costs completely and makes the workstation especially safe for operators. They can make it possible to quickly produce weldd parts at all times and with the highest quality standards throughout the welding process.
Automatic application of welding systems offers many benefits when creating a robotic system. The main benefits of integrating automation into weld fixtures projects include:
Better accuracy in placement of components to be welded.
Ability to take on physically demanding, hazardous and repetitive tasks.
Robots can surpass human limits in terms of load, speed, endurance, size of materials and strict adherence to a set of work instructions.
There are many ways welding can be controlled in the automation system including hydraulically, with pneumatics and the most common servo drive systems. Our highly experienced engineering team understands the benefits and drawbacks of each type and uses their broad knowledge base to determine the best-controlled automated weld fixture design technology we incorporate into new automation combinations.
Manual welding fixture is designed to allow welders to manually handle welds. Manual welders with proper training and certification can work with a variety of stainless steel, carbon steel and aluminium materials. To maximize efficiency, welding workplaces should be economically constructed and have sufficient space and other safety features to minimize the risk of occupational accidents or mechanical damage. Robotic welding capability combined with Maual welding can best produce heat-related work: automated processes can handle duplication and / or heavy metal workloads, while hand welders can perform specialized tasks. Both types of welding are used in applications like utility-scale racking systems, construction, automotive industry in the renewable energy sector.
Manufacturing / production leaders are in continuous search of solutions to address challenges which are unique to their manufacturing processes, in order to enhance production efficiency, reduce human intervention, improve product quality and achieve higher safety levels.
Milestone specializes in developing custom design solutions. Our Fixture Design Services can be further tailored to meet specific or unique fixture design requirements of our clients. We combine custom machine design & engineering with manufacturing and commissioning, to provide a "One Stop" solution for: