Building Information Modeling and Virtual Construction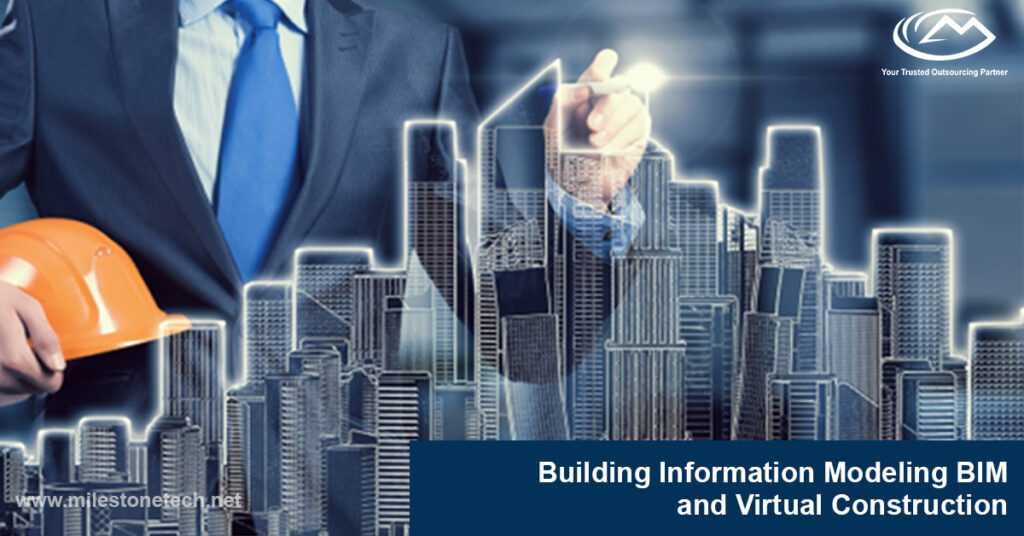 How we have employed BIM for a long time Variations and perversions to the term "BIM" have occurred for over a long period of time. Designers, builders, and researchers explore the potential for BIM Building information modeling is the process of building data and creating interactive digital models.BIM technology allows for a design process to be completed more efficiently as well as with less building waste.BIM offers a virtual information model that can be given to design/construction/owner teams, benefiting the project schedule and keeping everyone coordinated.
BIM Helps Build a Project Virtually.
The word 'virtual' has nothing to do with building information modeling.Virtual Construction technologies can be beneficial for a variety of projects, which includes civil infrastructure and commercial construction.
BIM allows for collaboration across different departments during the construction process. This cuts down on costs and can potentially save time during the construction.
In the past, people would use forms of communication that were slow, like having a face-to-face conversation. The problem with this is that talking about risks can be uncomfortable.
Objectives of Different BIM Stages
How to Use Constructability Analysis with VR and BIM

The concept of building information modeling and Virtual Construction

Extracting quantities from BIM models

Building information modeling management: By connecting models with schedules. 
With BIM 3D models, there are several benefits. One of them being the data contained in the model may seem insignificant by itself, but when put together, becomes hugely significant.
Every person involved in the project has an easy time understanding how much and what quality of all materials are needed. It's a time-saving feature that means you won't have to spend weeks looking at drafts to find something you're looking for. You'll be able to find it within a few moments.
Importance of BIM With Virtual Construction
BIM is commonly used in architectural building projects. It's implemented at the beginning to set out the design plan, and continued during construction, as well as operation.
Virtual Design and Construction (VDC) is implemented after the designing of the architectural building and is used for a variety of projects, such as urban development and infrastructure.
Virtual Construction only covers two phases, but it has the potential to cover multiple markets and types of projects. BIM stands for Building information Models which are digitally created models of buildings that use tools on the computer. This term was popularized in the 1980s, but more recently by Autodesk.
The model at the end of the process is called a BIM. The BIM is used to create 2D drawings and information, which are guaranteed to be consistent with each other. Autodesk is a company that specializes in technologies for architecture, engineering and construction. They specialize in BIM also.
The virtual building model, or VDC and the building information model, refer to creating a digital representation of the physical infrastructure that architects need to input data related to how a building is designed.
VDC is the process in which BIM is used for a project through its entire life cycle. VDC refers to the use of BIM and its geometric and non-geometric information.
VDC is a set of processes that involves duplicating the construction process in the digital world. This ensures that mistakes are rectified before they are executed in the actual world, making for more efficient and quality based construction.
In the beginning of adopting BIM many clients approached us when they experienced difficulties putting together models. We saw these clients as individuals who were unable to make a 3D Model.
Though these clients meet all the necessary deliverable, their use of the BIM suite hasn't helped anyone in the built environment.
A BIM model can be used to lighten the workload of the team and make sure that the project is still a success. It outlines all key considerations needed, while considering input from all members, so that everyone can work in unison towards one common goal.
VDC uses "BIM" or digital modeling to construct buildings.
Modeling and simulation is an integral part of Virtual Design Construction, as it facilitates efficient digital prototyping, supports cross-functional team collaboration, drives improved project estimates and has the potential to reduce cycle time by 50%.
You can use one of a number of software tools to generate the model and get unique content for your blog post in minutes rather than hours.
The process of Virtual Construction is when you programmatic create something without any physical building or material. In order to make this successful BIM is a key component. This refers to the software and sensors that capture data about the design of a proposed building for the purposes of producing 3D images inside and an interactive 2D representation outside.
How Milestone PLM Solutions can help you gain expertise in your business?
Milestone is a multidisciplinary company and caters in CAD, CAM & FEA services since 2004. We majorly work in Mechanical, Millwork and Automotive domain across the globe. With a team of experts, we can help you and your team in performing better and faster than your competition. You can outsource you Product Design, 3d Modeling, Drafting & detailing, Reverse Engineering, FEA Analysis and we assure to you guaranteed quality results with the quickest Turn Around Time possible.
You can email us at info@milestonetech.net and can log in to our website www. milestonetech.net  to know more about our services and our work portfolio or contact us on  +1-844-598-0005