Unveiling Onshore : The Ultimate Solution for Construction Companies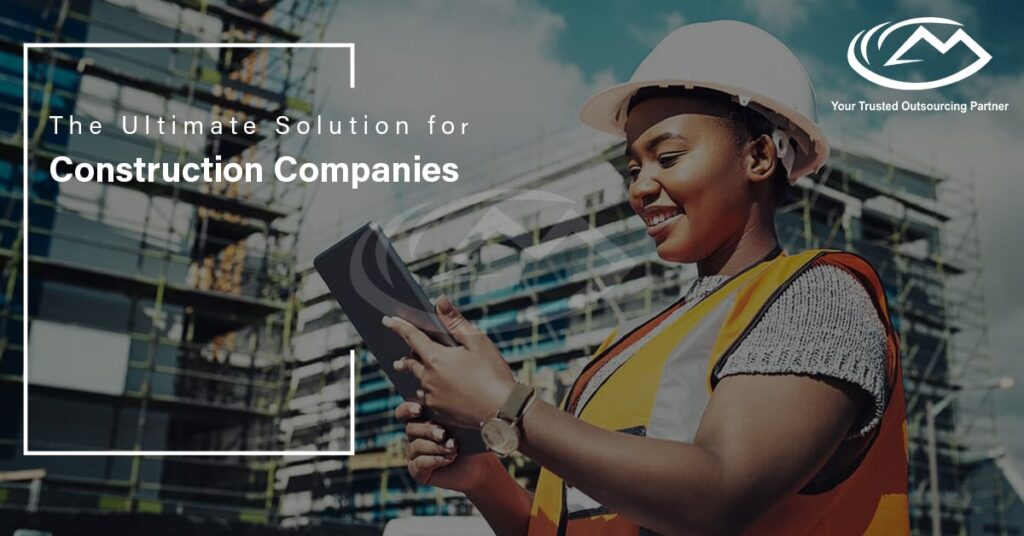 Onshore+, is designed specifically for construction companies to transform their operations and provide a comprehensive suite of capabilities that make it the ultimate solution in the industry.The USA construction industry is now facing labor shortages. The Bureau of Labor Statistics predicts that over 200,000 positions in the construction industry will be unfilled. This happened after the industry went through a shrinking cycle over the past decade.
Deloitte predicts that the labor shortages will continue for two more years. Meanwhile, productivity growth in construction industry has been low and has fallen behind the rest of the world.
The construction industry is falling behind in the 21st century. Despite the progress of important industries such as agriculture and manufacturing, the productivity of the construction sector has remained the same for 80 years.
One problem that construction firms can run into is responding late to their customers' needs. This could result in lost project bids, which would be disastrous for their bottom line. They also can't innovate when they're worried about constantly responding to market demands.
For construction projects, BIM (Building Information modeling)  offers an important solution: a proactive and data-driven way to plan and execute.
The use of BIM is on the rise in projects in the country, but there are currently not enough skilled resources to go around. As a result, companies in the USA have been adopting an onsite offshore model to successfully implement their BIM models. A BIM model is created offshore and then consumed by the onsite team as projects get underway. Feedback loops and regular communications ensure updates happen in a timely manner, and assist with accurate models that represent the design intent.
Time Saving
By going for an onshore and offshore model, you'll get quality work in a reasonable time frame. To do this, distribute the team's resources between the onshore and offshore teams and assign them certain subtasks within the project. Save time by assigning the work to offshore consultants instead of finding new resources to train; this can sometimes take months or years.
The construction industry generally has a slower introduction to new technology. An offshore team would be well-versed with the latest technologies and able to speed up your company's startup time.
Cost Effective
Outsourcing projects to an offshore expert is always a win for businesses. The design and development costs can be greatly reduced. Similarly, Construction companies don't have to hire additional people or train fresh talent who are only temporary resources. The outsourcing firm also provides services at a fixed cost- which means construction firms will have a clear idea of how much they're spending, which reduces the need for guesswork.
There are a few benefits to using an offshore team. For example, they can provide the scalability you need if your project is delayed or over-budget. Plus, shuttering an overseas team can be done much more easily than with one in-house.
If you want to save money on expensive software, it might be worth looking into an offshoring company. By partnering with leading BIM consulting firms, organizations may be able to avoid investing in a certain software/tool/technology that's needed for model creation.
More Expertise and Reduce Errors
More complex projects can make it hard to design them right. That's when it's time to get an offshore construction design firm involved. These firms can create a comprehensive, transparent, and actionable model. This model can then be used as the starting point for collaboration between any number of teams onsite. This will help to make construction more efficient, hand-offs smoother, collaboration more seamless, and to improve safety overall.
Focus on core business
A common hurdle is that small businesses often don't have the money to hire experienced staff. But you can hire onshore and offshore teams to help you focus on your strengths.
A construction project can be pretty demanding when it comes to project management and execution. This is where construction companies are able to save money and get the most out of their budget.Project profitability usually relies on the budget and schedule, but the learning curve is a vitally important area to focus on.
The global population is predicted to reach 9 billion people by 2050, with two out of three living in cities. It's obvious that the demand for construction will stay high because of this.
For construction companies in advanced economies, the question is not "is there growth?"
One solution that may be the way to go is an onshore + offshore BIM model. It offers increased productivity, lower costs, better collaboration, and access to expertise. This is the easiest way for construction companies in the US to scale and thrive.
Follow Milestone PLM Solutions for Mechanical Industry Updates, CAD Tips and Global CAD, CAM & FEA News. 
Milestone PLM Solutions  with its exclusive delivery center in India is a global CAD, CAM & FEA services outsourcing partner serving the needs of the Mechanical, Millwork and Automotive industry since 2004. MILESTONE focuses on the unique needs of clients and believe in tackling real-life problems with efficiency, smooth and ease.
The MILESTONE team can assist you with Product Design, 3d Modeling, Drafting & detailing, Reverse Engineering, FEA Analysis and more. We support multiple software including AutoCAD, Solidworks, Catia, NX, Inventor, Solidedge & Ansys etc. Our approach is to provide a dedicated team for each customer over ongoing project and deliver the quality output consistently.
With our state of art technology and large talent pool of Engineers, we are developing best in class solutions for our customers across the globe. We align with your culture and values to form unbreakable partnerships and are primed for success with over 100 employees and 150 customers in the US, Europe, India, and Asia.
For more queries regarding any of the above-mentioned topics, feel free to connect with us on our website www.milestonetech.net or contact us on  +1-844-598-0005 .