Secret to a successful construction company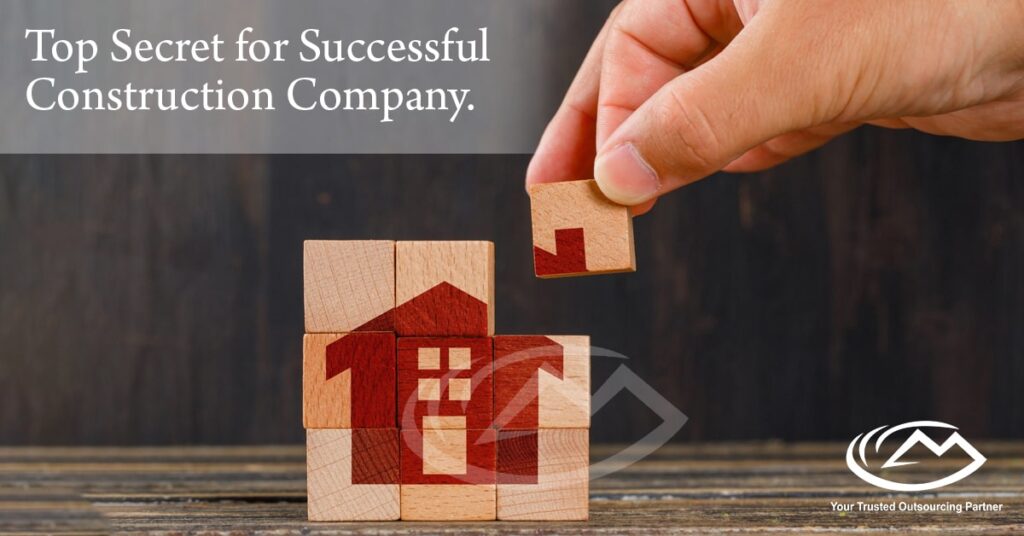 When it comes to running a business, you need perseverance, effort and patience to set yourself up for success. It isn't easy to publish an informative and well-written blog post. It requires a lot of planning and managing your resources efficiently. The AEC industry is highly competitive, so it's not just about starting a business.
When it comes to highly specialized and fast-paced fields, it can be tough for any one company to excel. The focus and effort required multiplies when you're marketing for these specific areas, which is why its best to work with a company. The more companies move away from CAD to BIM, the more competitive the market will become. If you're a BIM company, it's worth striving to stand out from the competition.
Clear Marketing Focus
As a business owner, it's important to recognize which clients are the most profitable and valuable for you in the long run. It's not always great to have a broad marketing message; instead you should hone your marketing message. To be successful with SEO, you'll need to understand your clients and the kinds of language they use. Recognize their needs and requirements and create content that will resonate with them.
For example, a BIM company would look at different factors like what other countries use BIM the most, how it is used for small and large projects, Recognizing the market requirements will help them reach out to their target audience in a much more effective way, which will help them grow.
Stay Current
There are two parts to this. The most recent process involves BIM and technology that is constantly evolving. It's important that a BIM ( Building information Modeling ) company is fluent in the latest software and plug-ins, as well as methodologies and processes.They're able to serve their client base in the best way possible. They can do this quickly and efficiently.The first refers to exploring uncharted paths.
There are always new advancements in the BIM field, which means there are always new ways for your company to make it's mark. Some BIM services are more specialized than others, like Residential Virtual Design through Facilities Management Services.It can be really beneficial to allocate a small department to explore and improve the breadth of your business.
Analysis of Competitors.
It's important to stay vigilant about your competitors and what they're doing. This includes figuring out where they are positioned, as well as their strengths and weaknesses. A company needs to understand how their prices and marketing strategies work best for them. They also need to understand their strengths and weaknesses so they know what to do to make themselves better. A company should never operate in silos because competition always drives a business forward.
Client Satisfaction
Every business thrives with loyal customers and strong partnerships. For as lucrative it is to gain new business, it's just as important for a company to develop lasting relationships in order to retain them over the long-term. When you're a BIM company, it's important to work with your clients and define their goals from the start. When you work with them, you should create timelines and make sure all code compliance are followed. This will ensure that your client waits for error-free deliverable.
Team
A company's success is reliant on their team. So, the BIM Team should have their clear roles and responsibilities in order to work together and achieve the company's common end goal. A successful, memorable team can be made up of experienced people who are eager to share their knowledge, as well as promising young professionals who are excited to make their mark.
A content writer needs to have both deep knowledge of the industry they're writing about and a deep understanding of the software they're using. Plus, they should have excellent communication skills to help them work most effectively with clients. Great writers should constantly be honing their craft through reading and writing.
Conclusion
These are not rigid rules that BIM companies need to follow. Instead, they could act as a helpful guide for success. With factors like the economy, competition, and changing trends it can be difficult to tell what is the key driver to success.
Follow Milestone PLM Solutions for AEC Industry Updates, CAD Tips and Global Construction News. 
Milestone PLM Solutions  with its exclusive delivery center in India is a global CAD, BIM outsourcing partner serving the needs of the AEC industry since 2004. MILESTONE focuses on the unique needs of clients and believe in tackling real-life problems with efficiency, smooth and ease.
The MILESTONE team can assist you with DD Set, CD Set, BIM Modeling, Rendering, walk through and more. We support multiple BIM software including AUTOCAD  REVIT, Architecture cad, Vector works etc. Our approach is to provide a dedicated team for each customer over ongoing project and deliver the quality output consistently.
With our state of art technology and large talent pool of Engineers & Architects, we are developing best in class solutions for our customers across the globe. We align with your culture and values to form unbreakable partnerships and are primed for success with over 100 employees and 150 customers in the US, Europe, India, and Asia.
You can email us at info@milestonetech.net and can log in to our website www. milestonetech.net  to know more about our services and our work portfolio or contact us on  +1-844-598-0005