The Role of Building Information Modeling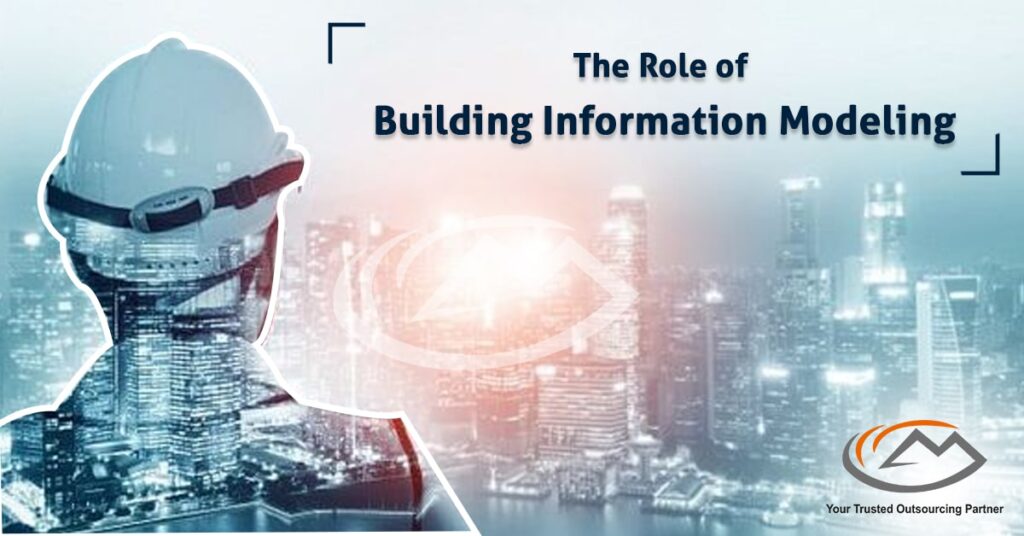 Overview
What makes the construction industry sustainable is digital technologies. Building smart is one such technology that can help make the AEC industry more efficient and save money when executing construction projects. The future of construction looks bright with The Role of Building Information Modeling , with IOT and other modern technology as the solutions to issues such as overspending, inefficiency, and costly terms.
Smart buildings are the answer to knowing how much energy goes into a building, what it does with this energy, and how the build affects the environment around it. These buildings are controlled with sensors and actuators, computers and communication systems that help contribute to the reduction in energy consumption these days.
With Smart buildings, we're able to acquire data on how design, procurement, fabrication, assembly and implementation process works. All of this data is used to commission operation and maintenance phases of the construction process. Smart buildings are ope rationalized through an intelligent platform which helps integrate all aspects of the construction process.
Smart objects such as solar panels, sprinklers and intelligence sensors are providing many building features that enhance efficiency, security and comfort. In order to make these features seamlessly integrated into the design of a building, there is a need to embed the design in the context of smart objects.
BIM for Smart Buildings
You can collect data using a smart building survey. This data will be useful in terms of wire system, information exchange, and the building's ability to redesign their systems. There would also be a need for new materials and the building's schedule will have to be reviewed in order to accommodate new tasks.
With the evolution of our society, many tasks are becoming more specialized. This means companies can be better off with having an expert who is not only skilled in doing installation or project design, but also in providing security for larger projects.
With The Role of Building Information Modeling Engineers can make construction more efficient for builders and contractors. BIM gathers data from all of the sensors in smart systems, essentially managing tasks closer to a single command point. It also connects with other systems in the building, providing views of how the project is progressing.
If a company wants to establish their data room early on, they can rely on BIM Coordinated Services. The intelligent building instrument allows the company to include all required information in the design instruments so the software can piece out needed information.
Best Inclusive Mapping (BIM) integrates aspects of the core system including lightning, HVAC services and drainage systems.
The Role of Building Information Modeling is important as it amasses all data gathered to construct a small building and grow into digital model that optimizes construction and operations.
BIM can provide detailed spatial information of the building. This provides architects and designers with a site-specific software that shows potential interactions, information about people and interior climate, along with energy resources, environmental data, and other factors the building needs to consider when designing the smart home.  Scheduling in BIM can really be useful by planners and investors who wish to decide exactly where things go for construction so that it's on schedule.
Smart Buildings Processes and Benefits
With The Role of Building Information Modeling smart building can improve productivity and energy usage, as well as deliver a better environment. It also shifts from one static-type of environment to something dynamic depending on your needs.
The benefits of the smart building are listed below:
It lowers the operating and maintenance costs.
Sentences with one major word change:
It helps in increasing worker productivity and satisfaction.
The team at App Board makes it easy to connect your digital workspace to the world. Find colleagues and open doors, plus more.
Lighting in smart buildings is intelligent, with many devices having adaptive brightness and ultrasonic sensors that can be configured on demand.
One of the things we're proudest to report is our portfolio of smart home solutions. Our goal with the Smarter Home technology is revolutionary comfort.
The smarter buildings are, the more cost-effective they can be. They focus on building information and data in order to reduce costs and ensure they're being used responsibly while also providing a high level of service.
Solution to Overcome Challenges of BIM in Smart Building
The Role of Building Information Modeling is important in the pre-construction stage. Designing smart buildings with architectural BIM Services can be laid out to plan the design layout and placement of sensors, tags and meters in an SBE building. It can enhance their productivity and performance during the post-construction stages. BIM includes information about physical objects like sensors and meters that maintains accuracy, so they are seen as digital objects on a 3D map of each building.
Follow Milestone PLM Solutions for AEC Industry Updates, CAD Tips and Global Construction News. 
Milestone PLM Solutions  with its exclusive delivery center in India is a global CAD, BIM outsourcing partner serving the needs of the AEC industry since 2004. MILESTONE focuses on the unique needs of clients and believe in tackling real-life problems with efficiency, smooth and ease.
The MILESTONE team can assist you with DD Set, CD Set, BIM Modeling, Rendering, walk through and more. We support multiple BIM software including Auto CAD, Revit, Architecture cad, Vector works etc. Our approach is to provide a dedicated team for each customer over ongoing project and deliver the quality output consistently.
With our state of art technology and large talent pool of Engineers & Architects, we are developing best in class solutions for our customers across the globe. We align with your culture and values to form unbreakable partnerships and are primed for success with over 100 employees and 150 customers in the US, Europe, India, and Asia.
For more queries regarding any of the above-mentioned topics, feel free to connect with us on our website www.milestonetech.net or contact us on  +1-844-598-0005