Installation of Reinforced Concrete and BIM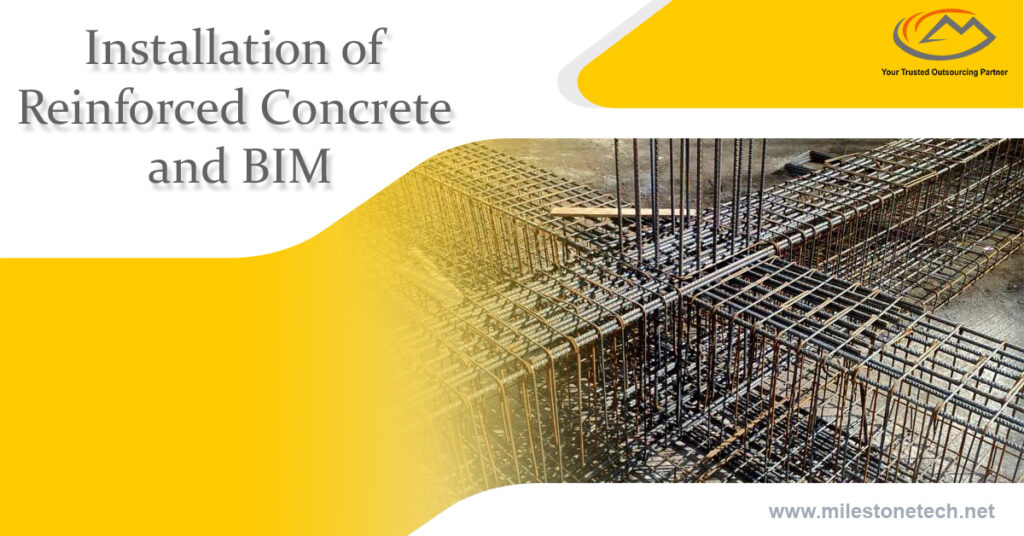 Construction projects are often difficult and costly. This is because it's hard to make things as the design is planned. To solve these problems, many 3D models such as Copymatic require the designer to input parameters and restrictions that help shape the structure of the building. These restrictions are normally things like location of buildings, access to materials, designs for natural light, special features for buildings in high seismic risk areas.
Before BIM was introduced, structural engineers would draft a design following the analytical model. Sketches and drawings were then refined and distributed to draftsmen. A conceptual representation of the concrete rebar was created with AUTOCAD. Reinforced concrete elements' load-bearing capacity, durability, and overall structural performance are all enhanced by Rebar Reinforcement.
Technology has improved the workflow of engineers and draftsman. They are able to both work on a centralized file that updates with each other's modifications. There has also been improvement to the BIM process. With 3D design, engineers can evaluate the project's construct ability and produce accurate drawings. This reduces concerns about quality, quantity estimates, and management.
Installation of BIM for Concrete Rebar Reinforcement
Structural engineers need to create models that are made with a consistent quality. If the model isn't precise, then it can affect concrete Rebar Reinforcement. The end result is that structural engineers need to work with AI and BIM Modelers so that their design will be more successful.
There are Many Steps Required to Reinforce Concrete with Rebar
⭐ Experimenting
 Prior to adopting this new technology in your company, it is important to start by assembling a small group of professionals who can assess your company's needs. The goal of the initial assessment should be to establish what irregularities exist and then determine appropriate methods to use this new BIM technology to fix those irregularities.
The precision of the modeling determines the precision of the concrete Rebar Reinforcement.You can save time, money, and resource with rebar detailing. Using this technique, you'll have a strong base for both the future and reinforcement.
⭐ Improving
 General modeling is used to create templates for different data types in construction. These templates are used by engineers to make sure they are following the correct process on a large scale.
The fastest model speed is obtained by setting up the correct filter and section types, such as floors, columns, and beams. With the right model template, you can create reinforced concrete documents used in construction.
The design process can be a lengthy one, and creating duplicate models of different phases can pose a problem. Objective is to generate all drawings from a single software model without the hassle of removing certain features that are found on only some drawing sheets.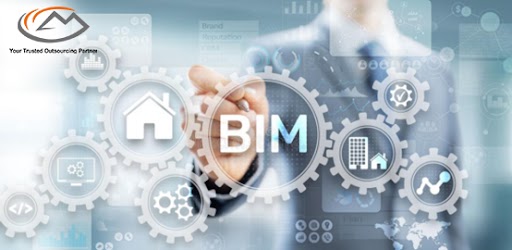 ⭐ Training
 It is important to have everyone in the organization trained on  BIM Workflow.  Following the design and testing phase, organizations must provide suitable training for their engineers before moving on to developing reinforcement models of concrete buildings.
⭐ Implementing
 With a clear BIM Implementation plan, a project is much more likely to be on time and within budget. With clear guidelines and fewer file formats, collaboration is easier and the work goes faster.
5 Tricks & Tips for Efficient Revit Installation
To use Revit efficiently, set up following recommendations and tested approaches.
⭐ Setting up Parameter,Revit Families and Rebar Shapes
All concrete objects, anchor bolts, and insert plates should have their own custom Revit family for easy use. These Revit families, once created, will be used to collect all information needed to create an accurate Bill of Materials.
For the foundation, every engineer must use a set of settings to produce consistent and manageable data. The dimensions may be standardized as much as possible and steel strength with concrete weight will evaluate the structural engineers' design.
⭐ Lock Design
Design freeze is an approach developers typically take when they are in the design development process. This type of process helps to minimize inherent risks in the change, like how it could possibly affect other decisions and designs. Designers typically use this type of process so that all project details are completed before deadlines are over.
⭐ Bending Plan
 With automatic bending schedule generation, the model, documentation, and fabrication sheets balance consistency with flexibility. The schedule will be responsive to ever-changing project priorities.
⭐ Quality Monitoring Viewpoint
 Colors are given to each type of rebar in order to tell them apart and show if the modelling is correct. All colors match up with the accessible parameter, "bar comment," which can be entered with different values to change the color.
⭐ Clogged Nodes
 Working with congested nodes can be quite challenging. Structural engineers provide a rough idea of the Rebar Reinforcement areas and rough sketches for the principal bars, giving draftsmen the information they need to create precise manufacturing drawings.
Without BIM ,Construction projects can be mind-boggling because mistakes are bound to happen. If a project's scale is large enough, it might be difficult to make sure each rebar is in its proper position without risking human error. With the use of BIM, you can eliminate those mistakes and save money by simply coordinating the positioning of every piece of rebar before starting any construction.
We, as a specialty CAD partner, understand the job and its complexities, as well as detailers' workflow. We want potential clients to know that we will adapt and improve the tools that a detailer needs to be efficient on their job.
Follow Milestone PLM Solutions for AEC Industry Updates, CAD Tips and Global Construction News. 
Milestone PLM Solutions  with its exclusive delivery center in India is a global CAD, BIM outsourcing partner serving the needs of the AEC industry since 2004. MILESTONE focuses on the unique needs of clients and believe in tackling real-life problems with efficiency, smooth and ease.
The MILESTONE team can assist you with DD Set, CD Set, BIM Modeling, Rendering, walk through and more. We support multiple BIM software including AUTOCAD  REVIT, Architecture cad, Vector works etc. Our approach is to provide a dedicated team for each customer over ongoing project and deliver the quality output consistently.
With our state of art technology and large talent pool of Engineers & Architects, we are developing best in class solutions for our customers across the globe. We align with your culture and values to form unbreakable partnerships and are primed for success with over 100 employees and 150 customers in the US, Europe, India, and Asia.
For more queries regarding any of the above-mentioned topics, feel free to connect with us on our website www.milestonetech.net or contact us on  +1-844-598-0005