The Importance of Utilizing BIM for Project Managers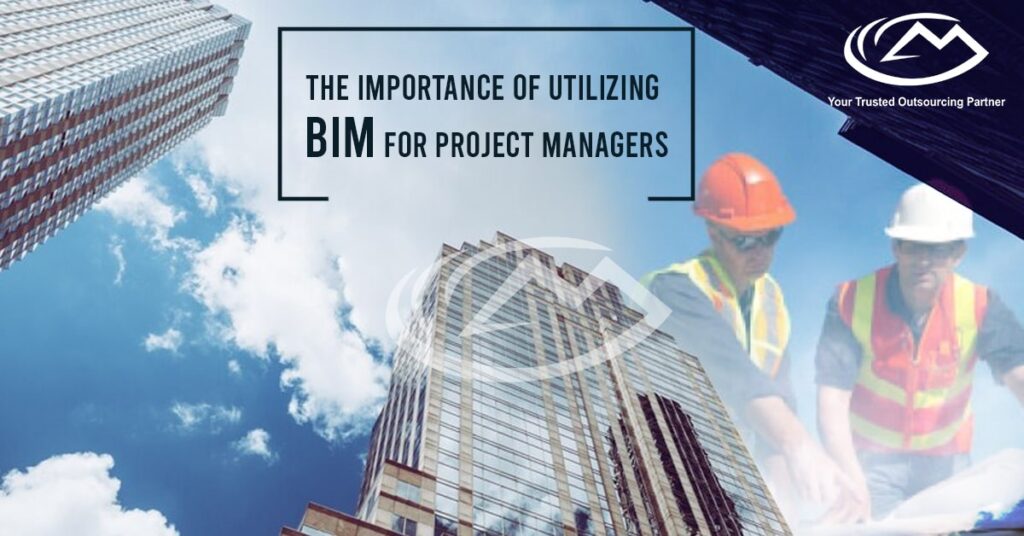 Building Information Modeling has revolutionized the way long-term projects are handled in the AEC industry. It has had a major economic and technical impact on their viability over the long term.BIM for project managers can improve project proficiency, diminish risks, and convey effective development of projects.
Many countries have mandates that require the use of BIM technology for public projects. This speaks volumes about its potential.
BIM (building information modeling) is a critical aspect for the design and construction phase of each project. However, the life-cycle of a construction project doesn't stop once the building is handed-over;
It's a never-ending cycle. Many traditional construction projects only ended with the handing over process, but in this era, facilities management is a part of the construction project, and BIM plays a vital role in helping facilities managers operate and maintain buildings.
BIM software has revolutionized the construction industry, which is why it's often used to design buildings. With this long-term application, you can ensure efficient design, effective implementation, and smooth functioning of a building. The objectives of cost,
BIM technology can meet quality, sustainability, and safety requirements in construction. The availability of large amounts of data from all stakeholders at a centralized location makes it easier for all stakeholders on the project.
Let's focus on one key stakeholder, the Project Manager.
BIM and Project Manger
The success of many projects depends heavily on the capabilities of the project manager.
To be successful, a project manager's responsibilities need to be clearly defined.BIM is a central system for your project management that offers one space to organize your entire project. It brings together all the diverse and expert knowledge from everyone working on the project.BIM helps to overcome the clashes that tend to happen during the construction phase.
Let's look at how BIM can help project managers:
Effective Communication and Coordination in the Team
A successful construction project requires hard work, input from various teams, and a bit of luck.Traditional business models can sometimes be cost-prohibitive, which has made the building industry ripe for disruption. With there are no intermediaries or hidden fees, so the cost is manageable and transparent.
Commonly, business operations are run independently. This is inefficient and expensive, since each branch needs its own IT. BIM brings all the branches together and creates a centralized pool of information, which is accessible to everyone from any location at any time.
We use BIM to ensure seamless and effective communication between all the departments. This has made it easier for everyone on our team to stay coordinated, resulting in better projects. While many people see the project manager as a figurehead for a company, the main task of a project manager is to lead an implementation process.
Accurate Estimation and Timelines
One of the most important things for a construction project to be successful is that the timeline and cost objectives have been met.
Building Information Modeling (BIM) makes it easier for project managers to figure out timelines and cost estimates because they have all the relevant information in front of them.
The accuracy of calculations during the planning phase helps to make the planning process more effective. It improves the financial projections of the project, too.
On Site Redesigning Phasing Out
Every building is different from its original blueprints
When the design is being changed during the construction process, there are usually time and budgeting obstacles that arise as work flows from one change to the next.
You end up having to make changes on the fly, which often means you're not fully satisfied with the final product.
This takes time and costs money, not to mention the amount of resources it consumes. Fortunately, there are ways that a Project Manager can document ongoing work better with BIM and prevent such situations.BIM can help the construction team avoid any clashes between other workers. Crucial information about this is accessible through the "clash detection" feature.
Not redesigning the project saves both time and the amount of raw material required. It also ensures timely delivery, which is important for a lot of projects that have strict deadlines.
Accurate Estimation of Raw Material
Project managers are often faced with the daunting task of estimating raw material requirements.
It's important to get your pricing right. A mistake in either direction can really hurt your company, so it's worth taking a little time to get a sense of the typical salaries of others within your industry to ensure you have an accurate estimate.
If you don't factor in raw materials, you won't get a realistic estimate of the time or costs. This directly affects your budget and timeline for the project because it isn't accurate. By using BIM (building information modeling), you can avoid these problems and reduce the burden on project managers by relying on computer-generated estimates that are automatically calculated to be accurate.
Facilities Management and Handing Over
The role of project managers in the construction industry has changed over the years. Today, company expectations include more than just the building phase. If a project is considered successful, it will have reduced operating costs and increased performance for years to come.
The project manager needs to work with the facilities manager to make sure that they have everything they need for operating and maintaining the building throughout its lifespan.
Building Information Modelling includes the centralization of data to help make it more accessible, which in turn makes handover information easier.
When we create BIM models, we strive to keep them as up-to-date as possible. This means that the FM will be provided with accurate and useful information – ensuring accurate operations for your business.
As is clear from this article, BIM plays a pivotal role in the management of construction projects. It enables project managers to plan and manage tasks without doing all the work manually. For a construction project to be successful, it's imperative that project managers use BIM technology.
Social Media widget on landing page, This is where you should paste a link to your Social Media for your business.
How Milestone PLM Solutions can help you gain expertise in your business?
Milestone is a multidisciplinary company and caters in CAD drafting and modelling, AEC and BIM services since 2004. We majorly work in Mechanical, Architecture and Civil domain across te globe. With a team of experts, we can help you and your team in performing better and faster than your competition. You can outsource you CAD Design, Modeling, rendering, Construction documentation and BIM services, and we assure to you guaranteed quality results with the quickest Turn Around Time possible.
You can email us at info@milestonetech.net and can log in to our website www. milestonetech.net  to know more about our services and our work portfolio or contact us on  +1-844-598-0005