A Comprehensive Guide of Building Information Modeling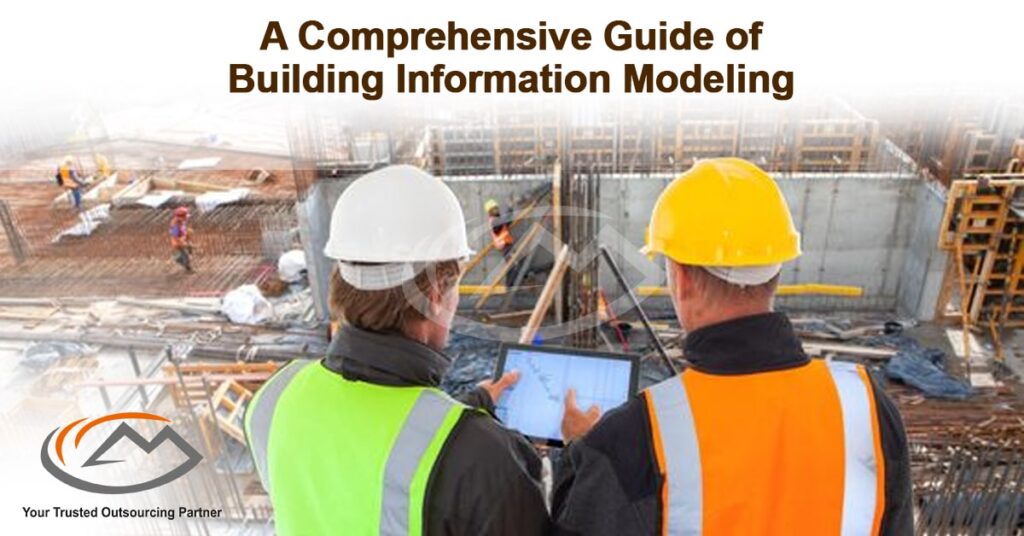 What is building information modeling ?
There is a program that has already replaced its drawing-based counterparts in the AEC market. It is called Building Information Modeling and has potential to take over nearly all future projects. It's known as BIM for short.
The biggest change brought on by BIM is that it fundamentally changes the way buildings are designed and constructed. From the very first day of building, BIM promises to bring not just a new technology, but also a new way of evaluating projects.
Definition of BIM (Building Information Modeling)
The National BIM Standard-United States defines building information management as a way to take the physical and functional characteristics of a building and create digital representations. A BIM is a shared knowledge of information about a building facility and its life cycle, which makes it easier for all the stakeholders to make reliable decisions throughout the project life cycle.
With BIM all the stakeholders can use the same shared 3D model, from architects to surveyors, engineers, contractors, and building owners. This allows everyone to have access to the information they need right when it's needed in order to design and build a project.
Tools to support BIM (Building Information Modeling)
AUTODESK REVIT
Bentley System,
ArchiCAD,
Vector-works,
Tekla Structures,
Auto CAD – Based Applications NavisWorks,
Sketch Up BIM 360,
Graphisoft and many more.
AUTODESK also offers Civil 3D construction software.
Building information modeling (BIM) is a very effective way of creating quick and accurate architectural drawings.
1. Pre-construction benefits to owners
Concept,feasibility,and design benefits-Before you start looking for an architect, you should determine how much you're willing to spend, how long your project should take, and the size and quality of a building that would suit your needs.
Increase building performers –When you develop a schematic model of the building first, it makes it easier to figure out how the whole plan works and how it will meet your functional and sustainability requirements.
Improve collaboration using integrated project delivery :The team can use BIM to aid their understanding of a project before the design begins. 
2. Design benefits
Earlier and more accurate visualization of a design –The 3D model generated by the BIM. The 

3D modeling

process starts from a design as opposed to hundreds of 2D drawings.
It's possible to avoid low-level corrections by always saving your design changes –By using parametric rules to align objects, 3D models will have no geometry, alignment, or spatial coordination errors.
Generation of accurate and consist 2D drawing at any stage of the design –Simply point and click to draw accurate and consistent drawings that are generated to any specified view of the project. This gives you an accurate drawing without confusing errors and wasted time.
Earlier collaboration of multiple design discipline When different design disciplines are working side by side, they can see the potential problems early on and create better solutions. No more waiting to all see a problem or opportunity at the same time.
Easy verification of consistency of the design intent –BIM, or Building Information Modeling, provides 3D visualizations of space, and it allows for the quantification of the area of spaces and other material quantities. This can lead to earlier and more accurate estimations for the cost.
Extraction of cost estimate during the design stage –Anyone who is in the design phase can use BIM technology to extract a bill of quantities and space allocation so they know how much it'll cost.
Improvement of energy and sustainability –When you link the architecture model to energy analysis tools, it's easier to analyze the potential for energy use during the design process.
3. Construction and fabrication benefits
The Design model can be used as a baseline for the creation of fabricated components –When the design model is transferred to a fabrication tool, it will have an accurate representation of all your building objects.
Quick reaction to design changes –Suggested changes can be made to your design's building model and all other objects will automatically update to reflect the change.
Discovery of design errors and omission before construction –The virtual 3D building model is the foundation for all 2D and 3D drawings, so any design errors that happened because of inconsistent 2D drawing are eliminated. In addition, because models from all disciplines can be brought together and compared, multi system interfaces are easily checked both systematically (for hard and clearance clashes) and visually (for other errors). Conflict and construct ability problems are identified before they're detected in the field. Coordination among participating designers and contractors is enhanced, so errors of omission are significantly reduced.
Synchronization of design and construction planning –Construction planning using 4D CAD requires linking the construction to the 3D objects in a design,This graphic simulation provides considerable insight into how your construction will be done day-by-day and reveals sources of potential problems, as well as opportunities for possible improvements (site, crew and equipment, space conflicts, safety problems, etc)
Better implementation of lean construction techniques –BIM can help you plan a project more accurately and find the right subcontractors in advance to avoid delays. It also ensures just-in-time delivery of materials, people and equipment, saving you on costs and lost time.
Synchronization of procurement with design and construction –With complete 3D modeling, you'll know how much of each material and object is required. This information can be shared with contractors and vendors to get the necessary materials for your design.
4. Post construction benefits
Improve commissioning and handover facility information –There are many systems in a building that need to be taken care of, such as the infrastructure. During construction, the general contractor and MEP contractors collect information about all of them. This information can then be linked to the objects in the building model so that it's available for handover to the owner for use in their facility management system.
Better management and operation of facilities –A building model is a graphical representation of the architecture and systems of a building. It can be used to verify that all systems are in working order after the project is complete.
Integration with facility operation and management system –To be able to use a building once it's finished, it needs accurate information. A model that is updated with changes made during construction is one way to have a good source of information about the built space and systems. These models also provide useful information for managing and operating the building.
How Milestone PLM Solutions can help you gain expertise in your business?
Milestone is a multidisciplinary company and caters in CAD drafting and modelling, AEC and BIM services since 2004. We majorly work in Mechanical, Architecture and Civil domain across to globe. With a team of experts, we can help you and your team in performing better and faster than your competition. You can outsource you CAD Design, Modeling, rendering, Construction documentation and BIM services, and we assure to you guaranteed quality results with the quickest Turn Around Time possible.
You can email us at info@milestonetech.net and can log in to our website www. milestonetech.net  to know more about our services and our work portfolio or contact us on  +1-844-598-0005