What to Consider When You're New to BIM Outsourcing ?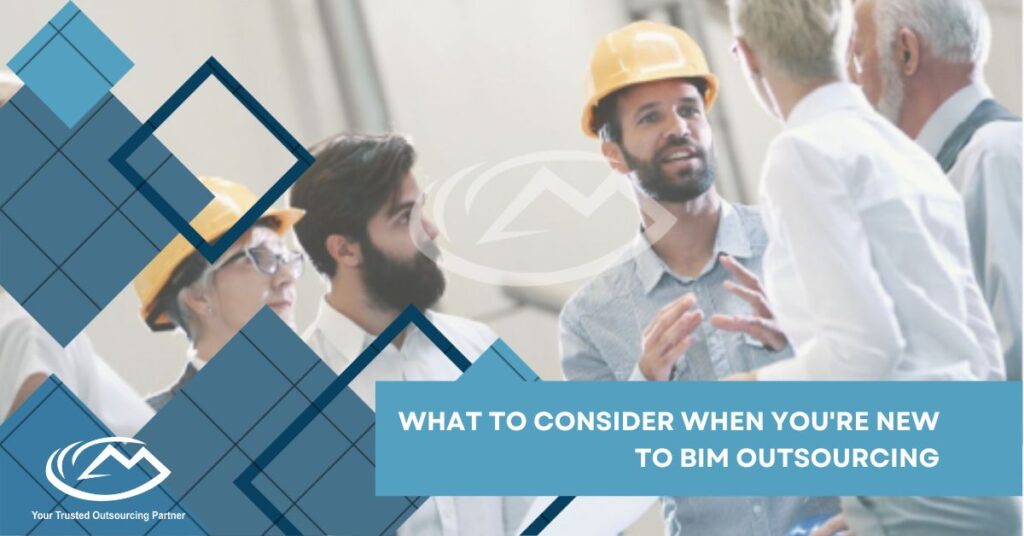 One of the biggest challenges for business owners in construction is to find quality resources who can help them complete projects with a satisfactory amount of time. With this in mind, many businesses find themselves with one or more interesting projects and not enough resources to complete them in a reasonable amount of time. Deciding on how to automate your software can be a confusing process. This is especially challenging when the company is not at a certain size or doesn't provide certain services, making it difficult for automation software to perform well in these situations.Outsourcing can work wonders for business. But to be effective, it's important to monitor it closely and make sure that it is working. Let's examine why you might want to outsource some of your CAD drafting needs, architectural design drafting services or other work like that.With MEP design, engineering and drafting services from a highly-qualified engineers, who produce top-quality products, there's very little risk involved.
Which group benefits the most from BIM outsourcing?
The growth in popularity of BIM outsourcing is primarily a result of an increasing demand for this particular service. In BIM outsourcing the shortage in available architectural resources and the success of companies that focus on special projects has created a huge demand for BIM services. So, professionals such as architects, building engineers, construction managers and project managers can benefit from outsourcing BIM services to improve their businesses. Now is a good time for any of the above-mentioned industry professionals to consider outsourcing if you are struggling with certain necessary factors of your business.
We have experienced and qualified staff with the required expertise.
Solutions used by personnel with updated skills to address your particular needs
Strategic initiatives are essential, especially in the BIM industry, where your office culture will directly affect how your business performs. Our BIM action plan features initiatives that take both your strategies and office environment into account.
Experience in working with successful digital products
Sometimes, companies without a BIM team or enough projects to keep existing staff busy may struggle with finding and evaluating architects.
Among the conditions you should consider when finding the best web hosting company for your blog include the following:
Working long hours can result in many things, one of them being lost time for business expansion.
Employees in your company are often unfamiliar with the government's BIM compliance standards.
Saves time and money for businesses in need of good quality content.
Help your company succeed.
Our staff and team do not have industry best practices experience, so please submit a strategy for your content before we publish.
Some employees feel that they are at a disadvantage when it comes to understanding BIM and CAD.
The global demand for BIM is increasing, which means there's a need for more personnel with 3D modeling skills.
Since the first step in fixing a challenge is to acknowledge that there is one, it makes sense to take the time to find an efficient and reliable BIM partner. You'll need to check off all of the following essentials before signing on:
Expertise in software and standards from across many disciplines
Ability to match schedules
Effective staffing options
A private and secure infrastructure that guarantees confidentiality
The best BIM and CAD services
Proof of all work completed, done on time and done accurately
A better fit
Relevant certification, accreditation
We offer experience in successful collaboration, including modeling, documentation, analysis, prototype creation and costs.
We have satisfied customers and have experience with our service.
Using the latest software, such as 3D Studio Max, AUTOCAD, and REVIT
Successful partnerships with BIM partners can be challenging because they include communication barriers or service errors when items aren't delivered as expected. Long-distance Skype calls, go-to meeting, etc., and content-enabled models are crucial to keep the project on track while keeping everyone informed at every point in the process.
A model that is designed to deliver technical information, such as CAD and 3D files, can help streamline a project workflow by delivering the accurate data that stakeholders need. Depending on who your stakeholders are, you may want a different type of model for each of them – this would also result in all project stakeholders having the most current and accurate data. Status reports are communicated quickly and in case the need arises, you'll have the resources available to minimize any delays. That's possible because of remote and virtual technology, which is increasingly preferred in Western countries.
Advantage of BIM outsourcing
Even small businesses with limited budgets might find that competing for projects can be challenging. Small firms can choose to outsource their building information modelling services, which will provide the following benefits
If a new design concept comes up, it can be implemented in the modeling stage as early as possible
We work to enhance your productivity and provide the best quality work possible.
Our user-friendly web app allows design and development teams to easily coordinate their electronic data, which helps them move through their project faster and more efficiently.
We analyze data, work with scheduling and budgeting, offer integrated solutions and use bidding techniques to generate the best results possible.
Streamlining of project activities, saved time and resources
Rework is minimal, which means faster delivery, reduced costs and ultimately fewer headaches
BIM outsourcing can help firms by
We'll work with you to minimize the costs of materials and labour before beginning any project.
Qualifying work for a well-researched plan.
Resolving clashes in design
Legally documenting your business
Follow Milestone PLM Solutions for AEC Industry Updates, CAD Tips and Global Construction News. 
Milestone PLM Solutions  with its exclusive delivery center in India is a global CAD, BIM outsourcing partner serving the needs of the AEC industry since 2004. MILESTONE focuses on the unique needs of clients and believe in tackling real-life problems with efficiency, smooth and ease.
The MILESTONE team can assist you with DD Set, CD Set, BIM Modeling, Rendering, walk through and more. We support multiple BIM software including AUTOCAD  REVIT, Architecture cad, Vector works etc. Our approach is to provide a dedicated team for each customer over ongoing project and deliver the quality output consistently.
With our state of art technology and large talent pool of Engineers & Architects, we are developing best in class solutions for our customers across the globe. We align with your culture and values to form unbreakable partnerships and are primed for success with over 100 employees and 150 customers in the US, Europe, India, and Asia.
You can email us at info@milestonetech.net and can log in to our website www. milestonetech.net  to know more about our services and our work portfolio or contact us on  +1-844-598-0005