Enhancing General and Specialty Contractors' Operations with BIM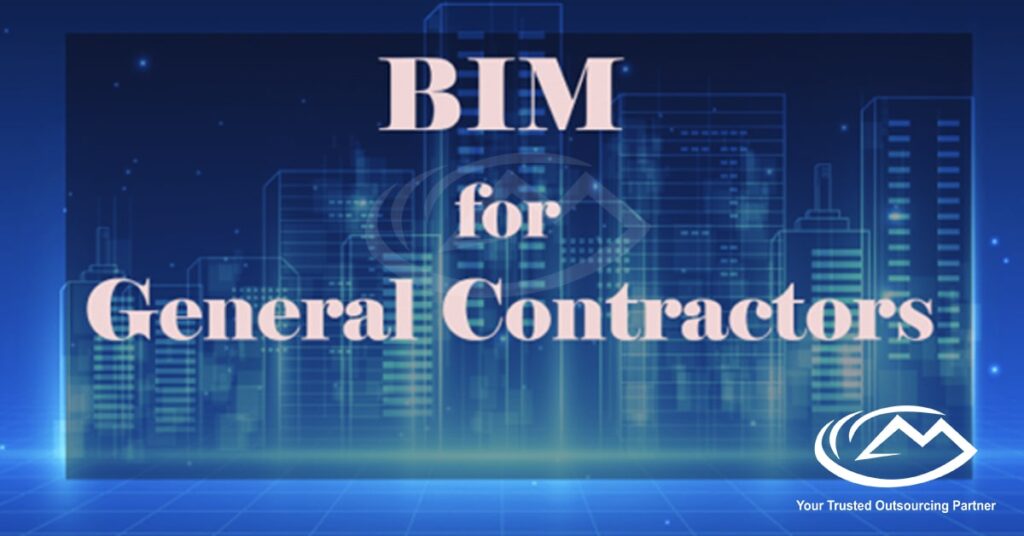 Due to the increasing acceptance of electronic payments, specialty contractors are having difficulty clearing their invoices from general contractors in a timely, or even at all. One way firms like EPC, general contractors and construction companies can overcome these difficulties is through BIM, which helps facilitate leaner workflows for all involved.
The building construction industry is seeing a bright future thanks to the private aircraft industry. BIM offerings like faster takeoffs, increased visibility in market and earlier involvement in the design phase provide benefits like increasing your chances of getting a contract from an employer even with stellar credentials. However, such opportunities are potentially risky for smaller contractors.
Building contractors often have a large impact on the construction of buildings.
There are nearly 40 specific trades within construction in general. They're the unsung heroes of any successful construction project since they provide all these essential facilitation services–computer-aided design, building information modeling, engineering and MEP coordination. Construction has always been a considerable activity for many people, but now it's taken to another level.
Now, knowledge, education and specialized expertise are at much higher levels than ever before and are continuously trending upward. Find out the 40 most in-demand trades including mechanical contractors, specialty contractors or drywall contractors, HVAC contractor or plumbing contractor. With understanding safety implications, government regulations, code requirements and the products they use.
BIM is a collaborative technology that helps you get a better understanding of your design, and facilitates different organizations involved in comprehension. It helps contractors and MEP consultants adhere to project costs and lets architects understand their designs more accurately. Contractors are the ones who benefit the most from BIM (building information modeling). As they are the lead professional, they can be the link between an architect and whoever they are subcontracting with. Specialized contractors or specialty contractors tend to be the professionals with the most knowledge, experience and resources.
What is it that makes specialty contractors more special than other contractors?
The task of specialty contractors is to complete a specific job in order for the overall construction project to be completed. They are responsible for completing tasks like plumbing, lighting, painting, concrete pouring, heating and cooling systems, as well as installation of alarms. They perform their duties most of the time on-site with minimal transportation required. They are also flexible enough to perform more complicated tasks in private owned workshops when necessary.
In the future, traditional contractors like concrete foundations and steel columns are going to be replaced with tools and techniques from the ever-changing nature of "blueprints." Contractors have evolved to adapt new technologies, such as drones and 3D printing.
BIM for Specialty Contractors
A visual and time-saving approach
More optimized processes
Information links which connect contributors together
Low-cost articles
Predictability and better control.
More efficient projects
Not responsible only for installation, they are licensed to perform specific tasks when it comes to long-term maintenance and repair.
What is a general contractor ?
General contractors are hired to oversee the total status and completion of a construction project, while specialty contractors specialize in the completion of only one aspect of a building. When a general contractor isn't allowed to complete the task required, it's necessary for someone with specific knowledge and experience to walk in the picture. This scenario is common when general contractors or owners hire a specialty contractor who has both of the licenses necessary so they can do everything themselves instead of hiring two or three different specialty contractors at once.
BIM for General Contractor
General contractors can provide construction feasibility, sequencing, value and design and engineering reports
Collaborative visualization of the needs and expectations of a project
More time saved with less follow-up
Engaging with creative content
No wasted time or labor is spent on getting content onto pages
Schedule delays during construction
What's the best way to create a positive final impression?
Owner gets access to professional maintenance and renovation services
Relationship Between General and Specialty Contractors
It is essential that general and specialty contractors remain focused and accountable for their agreements as they work with other contractors. In projects or contexts where the general contractor is hired separate from a specialty contractor, they are not answerable to each other, but they should stay in sync and work towards the best interest of the construction project.
It is typically the case that general contractors pay specialty contractors for their services. But, to avoid disputes between them, it is important to create a contract encompassing terms, conditions of payments, and completion payment. It's also necessary to communicate openly with each other, in order to avoid any disagreements about aforementioned.
BIM for General and Specialty Contractors
BIM offers contractors the perfect solution to help them navigate the complex process of building a project. Thanks to BIM, project completion can be achieved in a cleaner and safer environment, thanks to precision design and an adaptable model.
In fact, the thing to really pay attention to is that they benefit from the same tools:
Revit for 3D modeling and visualization
Quantity Takeoff can provide reliable figures for quantification of every type of product or service.
Navisworks is a 3D modeling tool used for coordination, communication, and additional visualization.
A fundamental issue among contractors is knowing how to get more out of the BIM solutions they use. They understand the importance of providing solutions, so they've turned to third party digital building solution providers for help. With DIY approaches though, it might be tricky to obtain a small return on investment because contractors often underestimate the skills needed to run a business.
How Milestone PLM Solutions can help you gain expertise in your business?
Milestone is a multidisciplinary company and caters in CAD drafting and modelling, AEC and BIM services since 2004. We majorly work in Mechanical, Architecture and Civil domain across to globe. With a team of experts, we can help you and your team in performing better and faster than your competition. You can outsource you CAD Design, Modeling, rendering, Construction documentation and BIM services, and we assure to you guaranteed quality results with the quickest Turn Around Time possible.
You can email us at info@milestonetech.net and can log in to our website www. milestonetech.net  to know more about our services and our work portfolio or contact us on  +1-844-598-0005