Emergency Preparedness for CAD/BIM: A Guide for Businesses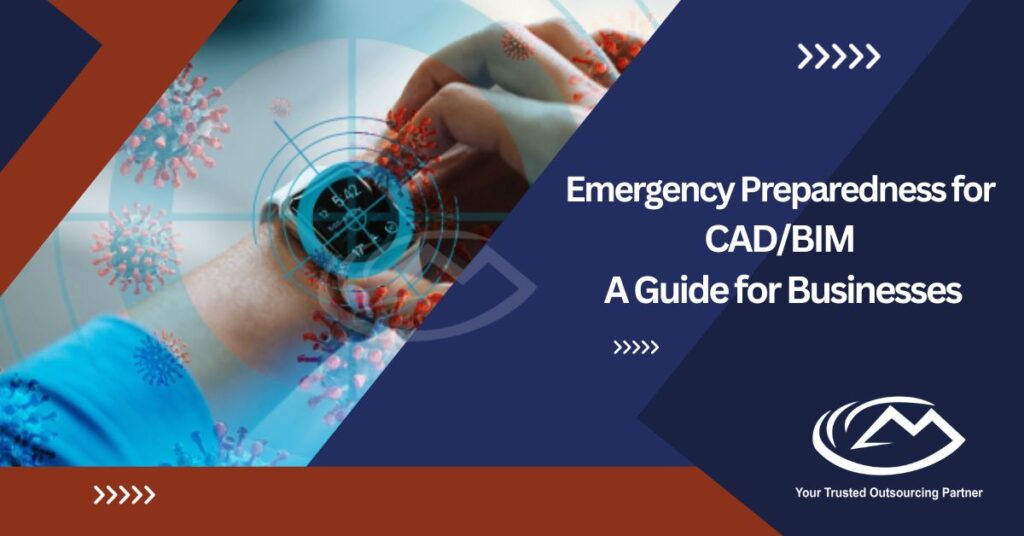 Many businesses are still putting on a great show despite the disruption that has happened with Covid-19. They're dedicated to ensuring their business stays open and stable, despite the whole issue. The building information modelling (BIM) industry is adapting and innovating as it provides valuable services, without compromising on quality. Emergency Preparedness is necessary for CAD/BIM.
What are the secrets of a successful BIM company?
When it comes to designing and building buildings, architects typically have a lot of constraints. There are many factors that facilitate delivering the work even though there's a time limit. The architectural design services require.
Video Conferencing
Technology can be a great asset for businesses. It's helped to ease some of the constraints people face, including not being able to commute to offices or meetings in different cities.
Regular office meetings are great for all types of business collaboration, including national or international business.
Using video and audio conferencing helps employees share documents during meetings and discuss them.
Employees are trained to spot body language and make decisions according to what they see.
You can easily learn and use video-conferencing.
With browser-based video conferencing, you don't have to download an app separately. The platform is all over your computer in which you can start a call in seconds.
Employees of Revolution can join meetings almost immediately, and they have the ability to add new members.
Meetings can be started or joined on any device—it's completely up to you.
Improved Internal Communication
Communication is key in any organization, and the best way to communicate is through a central communication platform. A good place to start is with groups like contact lists, company updates, and protocol files. It's also important to improve internal communication because:
As your in-house team, we can send alerts and updates in real time to help streamline your processes.
Employees should have continuous and complete access to all company information.
Employees should be encouraged to share their thoughts and ideas, ask questions about work procedures and to ask questions outside of their job description.
People are competitive by nature. Leaders should take steps to encourage employees to share concerns and propose ways to solve them.
Cloud Based Management System
Cloud-based services can be beneficial, like for businesses of any size. One benefit is that you can backup your data in the cloud easily and effectively. Some of the reasons why are:
A cloud-based file back-up system ensures that your data is safe, even when you're in an area where it's not easy to access the internet.
As a company, you can subscribe to services from our cloud-based platform only what you need.Capacity is no obstacle for cloud services! It's possible to run production-sufficient projects at a fraction of the cost with the capacity your cloud provider has to offer.
Data can be backed up in real time or at regular intervals, either automatically or with manual configuration. Servers will be configured accordingly.
When it comes to emergency situations, there is no need for data corruption. Emergency – Recovery programs are easy to manage and perform quick restoration with minimal or no data corruption.
Access your data hosted on the cloud. Stay up to date with password-protected, device-based login procedures that can be followed from anywhere.
Work Overlap During Different Time Zones
Because overseas employees may work across time zones to be able to continue most business services, these types of firms might be a good fit for your business. This overlapping of time zones can be beneficial for continuity in the following ways:
Regardless of your location, you can now find the best people to fill your open positions.
When people have freedom of time and place, they feel more productive than when they're stuck to a strict schedule or location.
The best way to keep the business running is to have someone constantly online.
One team works while the other sleeps, giving you more time and energy to focus on achieving your goals.
Split scheduling allows people to work in different time zones without as many distractions. Sometimes, this is even referred to as a "water cooler."
Some employees are motivated by having the opportunity to complete their tasks late at night after other employees have gone home.
Round The Clock IT Support
For companies in the CAD/BIM sector to be able to perform their services and process, it's imperative that all their computer systems are up-to-date at all times. Even if just one component doesn't work for a short period of time, it can have a large effect on how your firm performs.
Your company's IT support should be available around the clock so that employees can feel confident about the continuity of services.
The right software tools can allow us to make the needed changes in a timely manner when there are unforeseen events.
Our reliable IT support ensures data security and can be involved in network monitoring.
It's all about making sure things are checked for the small inconsistencies. A system can be put in place to recognise these issues early, so that they don't develop into more complex problems.
Whether it's a server, website, or even an app, managed IT support ensures your digital business stays up and running.
Greater Efficiency
With the new normal forced on businesses around the world by Covid-19 and nation-wide lock downs, most employees no longer travel to work. This means they save time getting ready for work, preparing and packing lunches for themselves and children, as well as the time spent waiting in their cars or on their commutes to and from work. The efficiency improvements mean that with fewer commutes, staff are more productive.
Employees can be in and out of the office more with less time for commute preparation by using modern communication tools to communicate with their company, work remotely, and study details before coming into the office.
Employees must adopt a new routine in the office environment, which can be tough.
In an office with audio halls, general chit-chat, impromptu meetings, and background chatter can easily become distracting. Now the distractions are a thing of the past, thanks to this new addition.
In the current situation, night shift workers are encountering numerous difficulties. The main difficulty is that they're facing a lot of stress due to the routine of after-work activities such as catching up on housework and grocery shopping, These extra activities result in poor sleep duration and shorter sleep cycles, which can negatively affect their performance at work.
Lower Over Head
Many offices are opening up their space for remote employees. This means that the company's overhead cost is reduced, as is their need for power, water and other connected expenses such as internet. This reduction in cost allows for funds to be saved, which can be put towards CAD/BIM projects or whatever else the business wants to do with them.
Benefits of outsourcing 3D BIM modeling services specifically to India include
Reduced cost – No matter where you live, fees for BIM services are cheaper in India than anywhere else.
Expertise – Revit is an advanced building design software, which makes it easy for experts to provide BIM modelling and CAD drawings. You've also got access to a vast selection of technical staff with the highest certification level, who can assist you in any way.
Experience – CAD/BIM firms who've experienced years of service overseas have developed the technology and associated processes, including providing teams for client retention.
Prompt Delivery – BIM services can be monitored from the cloud and video conferencing to increase accuracy and fast delivery.
Security – The largest BIM companies in India should follow the data security laws, or they could face legal action.
Focus on core business  competencies – Western companies can often struggle to manage other key business functions, but partnering with top BIM firms in India helps to fix that.
Improve scale– We'll give you the best possible resource for your project, so you can count on getting qualified human resources for talent no matter how big or small your project is.
As a company, it's important to have a backup plan for the worst-case scenario. Part of ensuring this is finding trusted partners who will help you through this time of Covid-19. There are also some simple guidelines to follow that can reduce your risks, like providing CAD/BIM services and residential design drawings.
Follow Milestone PLM Solutions for AEC Industry Updates, CAD Tips and Global Construction News. 
Milestone PLM Solutions  with its exclusive delivery center in India is a global CAD, BIM outsourcing partner serving the needs of the AEC industry since 2004. MILESTONE focuses on the unique needs of clients and believe in tackling real-life problems with efficiency, smooth and ease.
The MILESTONE team can assist you with DD Set, CD Set, BIM Modeling, Rendering, walk through and more. We support multiple BIM software including AUTOCAD  REVIT, Architecture cad, Vector works etc. Our approach is to provide a dedicated team for each customer over ongoing project and deliver the quality output consistently.
With our state of art technology and large talent pool of Engineers & Architects, we are developing best in class solutions for our customers across the globe. We align with your culture and values to form unbreakable partnerships and are primed for success with over 100 employees and 150 customers in the US, Europe, India, and Asia.
You can email us at info@milestonetech.net and can log in to our website www. milestonetech.net  to know more about our services and our work portfolio or contact us on  +1-844-598-0005