BIM stands for Building Information Modeling, and it's a digital representation of your building.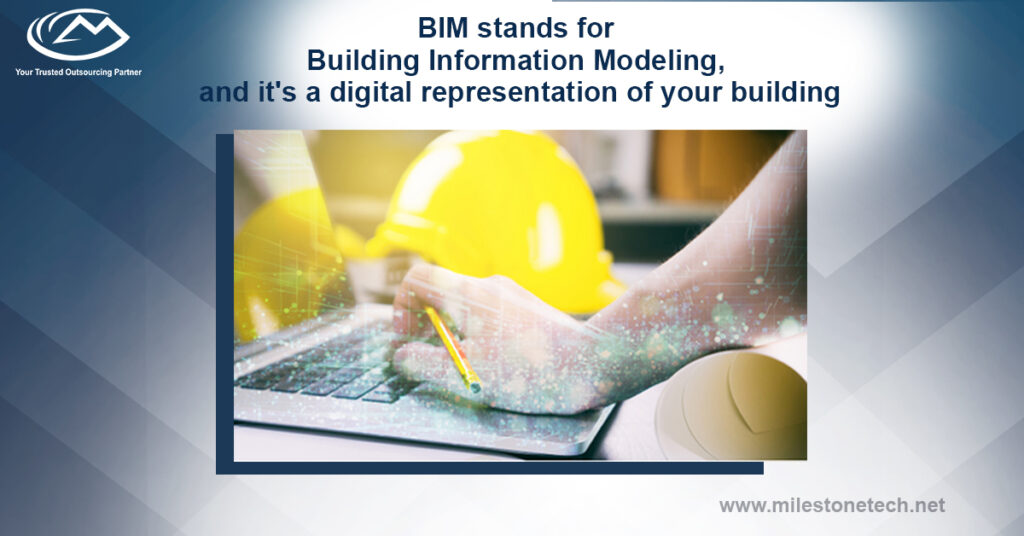 If you want to build a building, start with an idea. Next, visualize the idea and get it on paper. However, this process is often time-consuming and confusing. In addition, it can be difficult to share the drawing with others and explain what you are doing. What if I told you there was a program that would make it easier to share your visuals and cut your time in half?
BIM Modeling is a revolutionary technology that digitally transforms the AEC industry. It is more efficient than ever to share design ideas with this new technology, as all of your design is stored in a customization CDE space which can be accessed by anyone in the team. The vast majority of errors are prevented because everyone is working on one project, and accesses it simultaneously
CAD software enables architects and other design professionals to create drawings of building designs. The most widely used CAD products are targeted towards architectural projects, often including mechanical, electrical, and plumbing design and a BIM representation of the functional aspects of the project. These tools also have a range of applications in other CAD functions.
Advantages of Using BIM Modeling
➡ Reduce Cost
With 3D modelling, you can plan and track your project better which leads to the savings.BIM can help contractors make better material choices, and streamline the construction work. It also reduces human errors that may occur during construction. BIM's main benefit is to plan out the work before it starts. This can lead to a reduction of wasted materials, which results in a reduced cost.
➡ More Success
In the tech-driven world we live in, one should not cling to old ways. BIM Modeling brings many benefits to an organization and is the way of the future.
➡ Saves Time
This intervention helps avoid time wasting errors that would have occurred earlier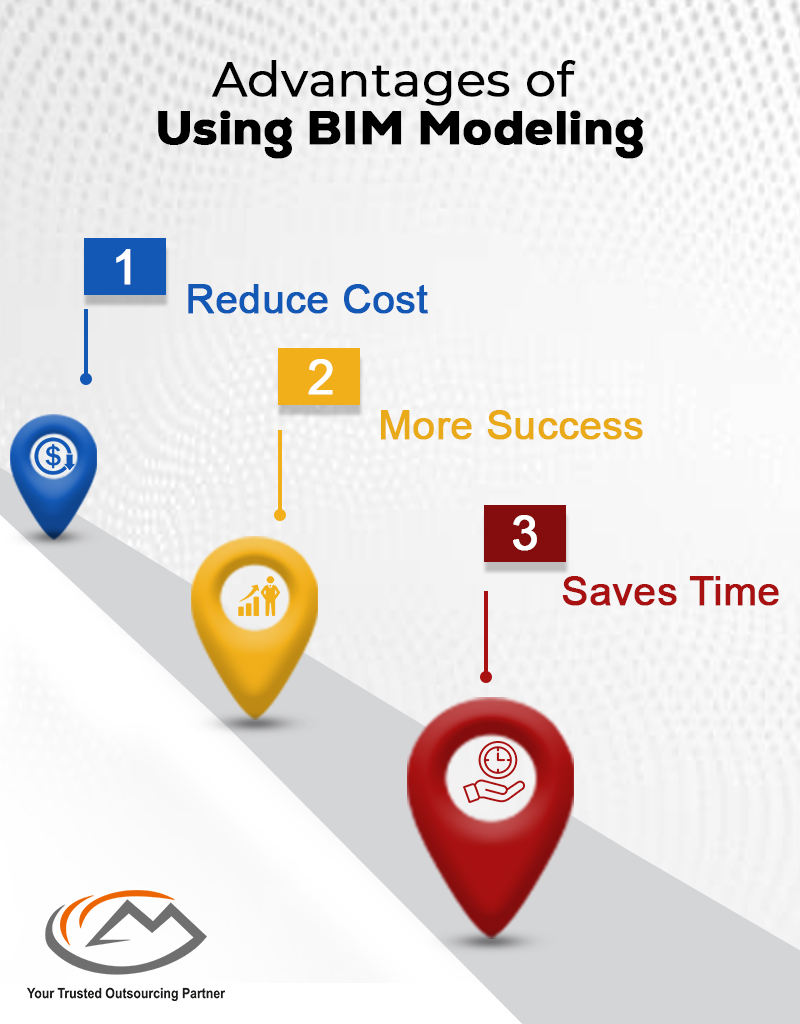 Benefits of Using BIM Software
💡 ArchiCAD
With ArchiCAD, you can create realistic changes to your design, using Cine Render. You are able to make these changes to your projects whether it is the light effects or shadows and contrast. It is also user-friendly and customization software.
You can design a complex 3D model from scratch in CAD software by using objects that are intuitive and easy to adjust. You can also use trendy features like push and pull modeling and extrude multiple objects at once.
This third point is that it can create photo realistic images of models using extensive modeling tools along with a Cine Render feature which allows lighting, texture, and more to be adjusted in your model.
When architects use this software, they'll be able to do more production and editing which will make it more stable and easy to use.
The absence of engineering functions enables a clearer concept for design.
💡 Revit
Revit will make sure that you have no room for confusion, meaning it will save you time spent on misunderstandings. It is a smooth communication medium that will allow you to share project details with ease.
Our BIM models have changes or improvements made instantaneously. In traditional 2D drawings, if you wanted to make any changes, you would have to redraw the entire project. Our BIM modeling saves time and money because you can instantly make edits.
Construction safety is paramount. With traditional design plans, it's hard to detect any possible clashes or collisions that might happen in a final project. Making the necessary changes in the design at the end of construction adds cost and time to a project.  which check for potential collisions during the initial design phase. This helps to get a perfect design and means construction can start sooner
With BIM Modeling, we can simulate a project before it is constructed. We do so by using a virtual reality experience to make you feel how it will be like to live in the building once it is completed. This way you can identify and fix any inconveniences that could possibly happen with the design, during your walk-through.
Conclusion
BIM is the future of construction. With new advancements in technologies, like ArchiCAD and Revit, it has become easier than ever to visualize your plans and turn them into physical buildings in a timely and cost-effective manner.
How Milestone PLM Solutions can help you gain expertise in your business?
Milestone is a multidisciplinary company and caters in CAD drafting and modelling, AEC and BIM services since 2004. We majorly work in Mechanical, Architecture and Civil domain across te globe. With a team of experts, we can help you and your team in performing better and faster than your competition. You can outsource you CAD Design, Modeling, rendering, Construction documentation and BIM services, and we assure to you guaranteed quality results with the quickest Turn Around Time possible.
You can email us at info@milestonetech.net and can log in to our website www. milestonetech.net  to know more about our services and our work portfolio or contact us on  +1-844-598-0005