The Construction Sector can Benefit Immensely from BIM, Here's why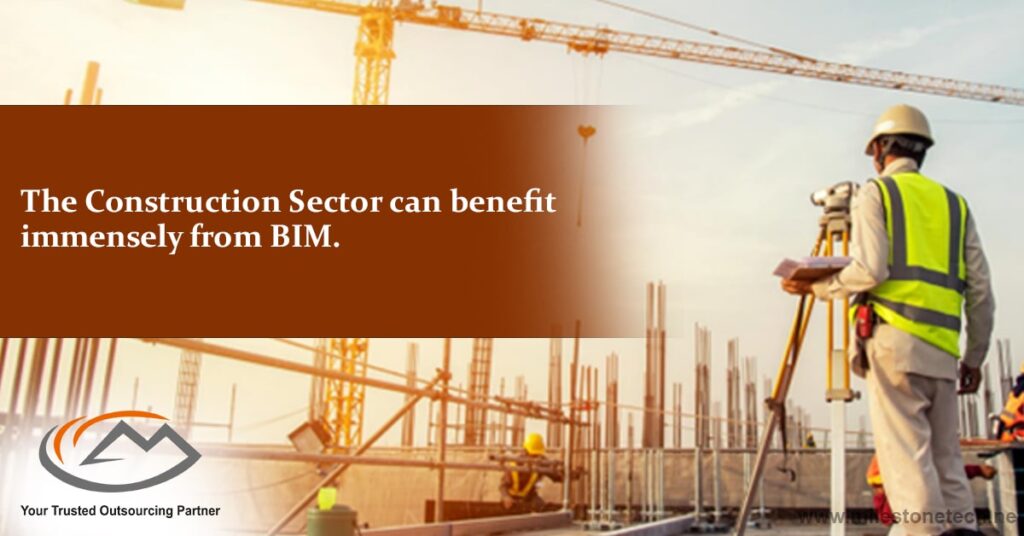 Construction is a significant part of the world economy and it is constantly facing challenges. BIM can fuel US growth in the construction sector. Here's how!There are a few aspects where optimization is necessary in construction, building, and overall costs.
Technology can be used to improve the way construction professionals work. It's also used with Building-Information Modelling to give more detailed information about a building.
BIM has the potential to offer a full-view of the project, right at the pre-construction stage.You can access information at every phase. This helps save time, which in turn lowers costs.With the continuous tracking of a project, people are able to keep better track of what is happening and foresee any risks that might get in their way.
Implementation of BIM can be done in different stages, which provides crucial information to all stakeholders.
The Case for a BIM Mandate in USA
 The United States spends over 1.3 trillion US dollars on construction.The medical sector is expected to grow next year because of its recent slump.New projects are producing more apartments and houses.The best way to solve this issue is with the right technology.
Impact of BIM on Construction Sector With the use of BIM, US construction firms can now accurately predict and control costs, schedule, quality, technology and sustainability.
Even though the growth rate of this sector will increase by 15.6% in 2021, there are no enforceable national-level mandates toward it. In 2003, the US General Services
Administration created the National 3D-4D-BIM Program, which included a BIM adoption mandate for public building projects; this wasn't an enforceable mandate.
The state of Wisconsin was the first to mandate BIM for all public construction projects with a budget of more than 5 million dollars.
There is no single federal agency in the US that mandates BIM as a requirement in public projects. The association between construction firms, contractors, architects and other stakeholders will determine the rate of adoption.
BIM adoption can grow if it is used as a design tool and explored for all information available in the BIM models
Construction information gathered at every stage makes it easier to control the project, reduce error risks, optimize costs and achieve better safety.BIM Increases Efficiency Indicators for Construction.
Some of the projects engineers and architects may take on include rail and metro transportation engineering, landscape and land development, tunneling and subway architecture, offshore and marine architecture, heritage building conservation.
The nation will transition to BIM if they implement it slowly.
Here's what the U.S. government should do to improve BIM executions
A construction mandate in the private sector may also be needed, especially for size or complexity reasons.
The BIM standard is bound for changes that will promote its use for a comprehensive tool for visualization and construction simulation. With these changes, there will be a surge in the use of the NBIMS-US.
Adoption in the US may take time, but having defined BIM standards can make adoption more efficient.
Adoption of BIM Across the Globe
Many countries are starting to convert their books to be built of Building  information models (BIM)
Finland has been one of the earliest adapters to BIM, with them using it for all public construction projects since 2007.However, Norway, followed by Denmark and Sweden have adopted the BIM mandate for many state projects. Connected to the international open build platform, each one of these has also endorsed cross-sector certification.
The Swedish Standards Institute created standards in 1991 to promote BIM, as well as the BIM Alliance Sweden in 2014.
UK is a global leader in the construction and real estate industry. The UK government has been a forerunner of BIM adoption and aimed to transform the industry with digital efforts and eventually be number one in that field.
This is because in the UK, the Building Information Modelling (BIM) Level 2 was mandated for all public construction projects in 2016 – Portugal and Spain are already using BIM, while France and Germany are implementing it over the last couple of years.
The Building and Construction Authority in Singapore has made BIM obligatory on all construction projects over 5,000 square meters.
Using BIM, the Singapore government estimates productivity to increase by 30%. This is because BIM's three dimensional modeling provides an accurate representation of a building's physical detail, enabling faster site safety checks.Countries that are digitizing construction to minimize costs and ensure sustainability have a common goal. They have committed to BIM mandates, which help them achieve their goals.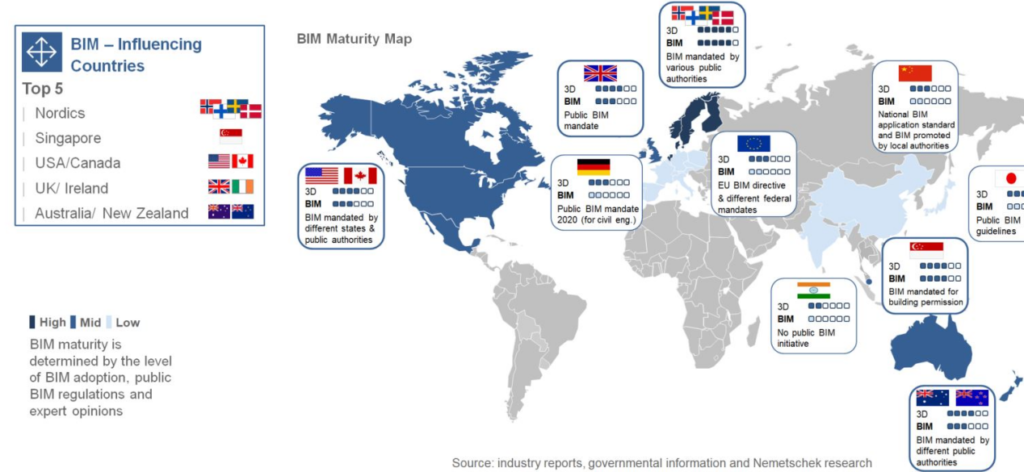 How Milestone PLM Solutions can help you gain expertise in your business?
Milestone is a multidisciplinary company and caters in CAD, CAM & FEA services since 2004. We majorly work in Mechanical, Mill-work and Automotive domain across the globe. With a team of experts, we can help you and your team in performing better and faster than your competition. You can outsource you Product Design, 3d Modeling, Drafting & detailing, Reverse Engineering, FEA Analysis and we assure to you guaranteed quality results with the quickest Turn Around Time possible.
You can email us at info@milestonetech.net and can log in to our website www. milestonetech.net  to know more about our services and our work portfolio or contact us on  +1-844-598-0005