Enhancing Construction Project Efficiency and Quality through BIM Clash Detection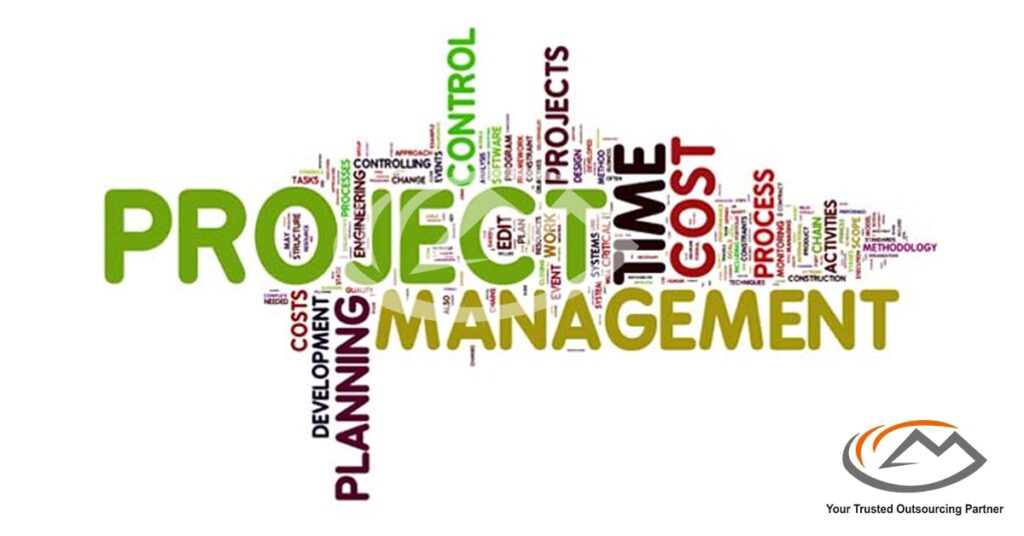 Overview
The construction industry is moving to BIM, or Building Information Modeling. BIM allows for the identification of clashes in the design process at the very early stage and makes it easier for contractors and owners alike.Clash Detection Services is a component of the Building Information Modeling process where construction professionals like contractors, sub-contractors, etc. When all the pieces or components of a built asset don't come together to the right place, clashes and conflict can occur.
Architectural, Structural and MEP disciplines often struggle to collaborate effectively within the construction process. 3D BIM Model helps identify the conflicts in a shorter time frame.
Having effective clash detection software is key to staying on top of 3D BIM Model development. Navisworks helps us identify, review and report clashes by allowing us to import multiple models into one.
At the initial stage if clashes are detected, resolution can minimize the cost, effort and time needed for a project to be completed.
BIM Modeling Services is a very useful program that offers many different features. It can help architects and designers to design the models before they start construction. This program automatically detects conflicts in the construction process and resolves it so you can find out what will happen without much work on your part.
At the beginning of the design stage, construction teams are able to respond to clashes and resolve issues before they become a problem. This saves both time and cost because the process is resolved early on in the process.
Why did Clashes Occur in Construction Process?
 There are three core disciplines in the construction process, including Architectural, Structural and MEP Services. Each field is specialist and completes different tasks so that projects can run smoothly.
An architectural model is the starting point in the process, which is then carried by a structural engineer, environmental engineer, mechanical and electric engineers who will produce their model accordingly.The project files are the step-by-step instructions for a project. These include documents related to the model and other related information. With that data, it's possible to create a digital replica of a particular built asset. The assets shown in the platform allow users to see what is designed and how it was constructed.
Level 2 BIM creates the federated model which brings the model created by individual teams that have worked together under Common Data Environment
When there's a clash of models, they can occur for a number of reasons–some of which are outlined below.
There's a lot of overlap between different disciplines, which can lead to some clashing.
Buffer space is a limited resource on production servers, and if it ever runs out or is shared around equipment, they encounter issues. They discover these clashes when buffers change between their workflow and the production session schedule.
How to Spot Clashes and Avoid Them ?
 In a conventional construction process, it's typical to have different designing professionals working on separate drawings to keep track of everything. It's not usually easy to spot when things start getting into conflicts with one another, leading to delays and time wasted that could be better used in productive areas.
With BIM Modeling Software, the designers and engineers can review and inspect any clashes happening in the model in order to ensure that it is not getting combined poorly.
Clash detection software can be found in the market that provides the user with tools to check for clashes within subsets. When clashes are found, they will often be flagged by the screen before they happen and 3D Model clashes are acceptable on occasion.
The initial process of design is Clash Detection.  It's important to assess design decisions which are critical and clashes need to be identified and resolved internally. If the clash detection process is not working, you'll find that you'll have to separate models before they can be reviewed by a design team lead.
When a designer runs a design scan or generates a report, it can bring up many issues. For example, if one pipe clashes with five beams, the project model will have clashes, but if you move the pipe to solve the issue, the clash disappears. Designers should review and cancel any clashes during the design process to ensure that what eventually emerges is accurate. Automated design would not rely on scans; instead, those pieces would be part of Design Coordination and added through that process.
What are the Different Types of  Clash ?
To prevent a clash in the construction project model, the BIM software performs clash detection in the following ways:
The hard clash is when two objects intersect with each other and occupy the same space. Fixing this is often costly and difficult to fix, depending on where the clash occurs in the design process. For example, piping that goes through a steel beam during construction can be an issue. You'll be able to find this condition by using Geom CAD or BIM Object Library with information embedded into them.
Soft clashes can be solved by aligning two objects with BIM software. This ensures that building standards and codes are followed to make for a safe building for all tenants. Air conditioner unit clearances are needed on safety and maintenance of the building. These soft clashes help bolster those major issues, creating a safer environment for people to live in.
Workflow Clash is a term that refers to the occurrence of another type of clashes such as scheduling required by the contractors, delivery of equipment and materials and creating a timeline of conflicts. It also lowers the efficiency of the construction company due to scheduling clashes of interdisciplinary activities. In any area in the design process, you can experience a work-related clash. That's why contractors don't like to have one-another!
Why is BIM Clash Detection Essential in the BIM Process ?
BIM coordination services are a vital part of the design process. They help to analyze the different disciplines involved in constructing a building, so that any potential clashes can be detected.
BIM helps to detect clashes in the initial design stage rather than the conventional construction period, which is a time-consuming process and incurs huge costs. Clashes are easier to discover and resolve within objects, which can be prevented from ever happening if not discovered during the design phase. It's why clash detection is so important when applying BIM and can help contractors and engineers work more efficiently.
Conclusion
Find ways to minimize the possibility of a clash when you're planning a construction project. The main way you can do this is with 3D modeling software, which includes BIM Clash Detection elements. The most significant impact will be in projects that are managed using Level 3 Construction Project Management tools. Working on a cohesive and coordinated collaboration model will make it easier to detect issues with clashes while in the project stage.
Follow Milestone PLM Solutions for AEC Industry Updates, CAD Tips and Global Construction News. 
Milestone PLM Solutions  with its exclusive delivery center in India is a global CAD, BIM outsourcing partner serving the needs of the AEC industry since 2004. MILESTONE focuses on the unique needs of clients and believe in tackling real-life problems with efficiency, smooth and ease.
The MILESTONE team can assist you with DD Set, CD Set, BIM Modeling, Rendering, walk through and more. We support multiple BIM software including Auto CAD, Revit, Architecture cad, Vector works etc. Our approach is to provide a dedicated team for each customer over ongoing project and deliver the quality output consistently.
With our state of art technology and large talent pool of Engineers & Architects, we are developing best in class solutions for our customers across the globe. We align with your culture and values to form unbreakable partnerships and are primed for success with over 100 employees and 150 customers in the US, Europe, India, and Asia.
For more queries regarding any of the above-mentioned topics, feel free to connect with us on our website www.milestonetech.net or contact us on  +1-844-598-0005