5 Challenges to Consider While Collaborating with a BIM Partner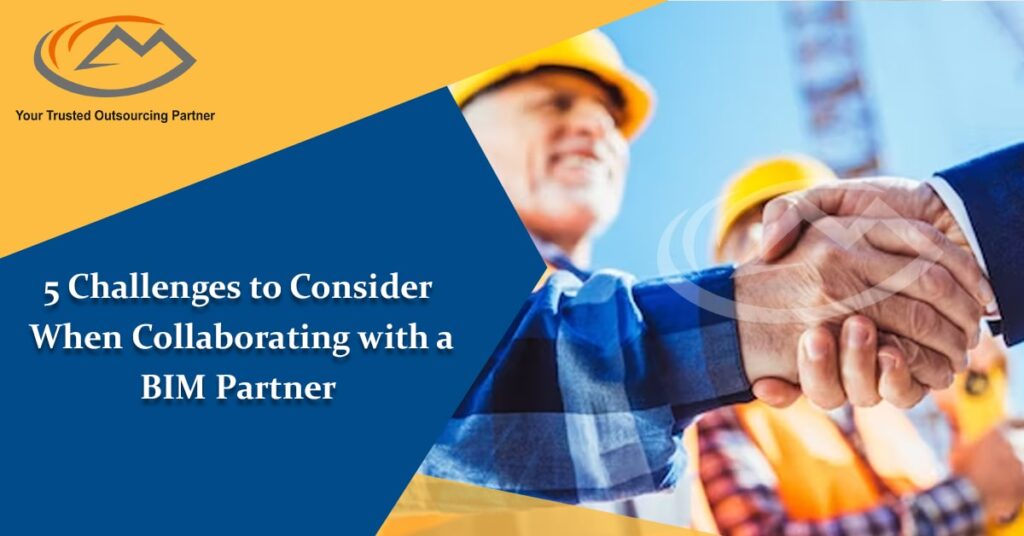 A BIM Partner with real-world, global experience will bring the best practices to the table, as well as an understanding of emerging technologies. Construction used to be data-intensive, but now the quantity of data streams is multiplying.Integration is the process of combining things to create one cohesive unit. It can take many shapes, including collaborative working habits and how data from different sources is brought together for a more efficient outcome.It's tricky for contractors to understand budgets because it's difficult to know how much money they'll need in certain conditions. For example, weather is challenging because the contractor can't make predictions (and budgets) with certainty.
Planning ahead in turbulent times has never been so important. It's hard to strategy when you need to think about the worst-case scenario. That's why we want to help you better anticipate and plan for the future.
Thanks to BIM technology, integrating this data into a construction-ready model has become possible. It is often the starting plan framework.
This is evident to construction companies in the United States, and includes even smaller companies that often act as subcontractors.
Small and medium construction companies can face noticeable challenges when it comes to sustainability and innovative design. The goal of better designed, more sustainable and lower cost "digital" buildings is a noble one. Yet, the expertise challenge this creates can be tough to overcome for construction companies in centers away from Silicon Valley and similar locations.
These companies are looking for partners to help them get their Building Information Modeling (BIM) initiatives off the ground.
The software industry employs a lot of these models because they can be quite beneficial. In this case, the developer has the skills, processes, and capacity to scale up or scale down teams based on your needs.
This is a great option for construction companies looking to take advantage of the power of Building Information Modeling (BIM). However, before starting this journey it's worth considering some possible pitfalls. Understanding these problems can help you to prevent your BIM initiative from stalling when it encounters similar difficulties.
Here are five things you need to look out for if you're partnering with a BIM firm.
Communication Gap
 It's common for construction companies to face challenges in communicating with each other when they are using a number of different BIM software programs. For example, there might be a problem with one group not being able to see changes made by another group because they're using different versions of the same software.
When you work with a BIM-driven project, transparency is the biggest challenge. There's not as much of a chance for error or for covering up missed details. Of course, this becomes an even bigger challenge when you're working with an architecture firm that is located remotely from your building site.
In order for a project to be successful, stakeholders must communicate with each other to ensure that the BIM provider and the on-site teams work together seamlessly.
Seasoned construction BIM Building information modeling  service providers know how to take advantage of a collaborative working environment. They should help create an effective project communications model that supports desired project outcomes.
Incomplete Customer Journey
BIM has the potential to impact various aspects of a construction project. For example, it can provide value during planning, resource estimation, project management, and more. BIM may also add value after the construction phase is complete through ongoing monitoring or maintenance.
That being said, the data generated by a BIM model is priceless in itself. Without a partner who's experienced throughout the entire project life cycle, though, that upside just isn't possible. Your BIM initiative might have been worth it if you have an expert with the experience you need to deliver on time and within budget—you can't afford all those unexpected delays if you're short on resources.
Lack of Experience in large Projects
 One of the most important steps you can take when looking for a BIM Partner is assessing their experience in complex projects. Ask yourself: Do they have experience in this type of project? What makes them stand out from other providers? How many projects have they worked on? A BIM Partner with this level of experience will bring greater depth and breadth to your project.
When it comes to tackling the challenges of construction projects, a partner without global experience will find themselves falling short. A BIM Partner with real-world, global experience will bring the best practices to the table, as well as an understanding of emerging technologies.
Limited scalability
Most construction projects start off with a lot of planning. In the initial stage, there is usually an extreme need for resources that can fit the intent of the design. Once the design is completed, those resources can scale back and others will take over.
Planning for the unexpected is crucial. One way to do that is by putting a buffer into your budget in case the project requires major changes at any time. This will give you the flexibility you need to quickly ramp up your resources for a short period of time.
Working with a BIM partner can be a challenge if they cannot scale up or ramp back teams in sync with your needs. Projects are typically on tight deadlines, which means that scaling needs to be quick and responsive. A BIM partner who can scale will accelerate your project delivery, but one without those abilities will seriously hinder it.
Limited knowledge of the American Construction Sector
The most significant challenge in implementing and executing BIM with a partner is the partner's understanding of the American Construction Industry. To do this, the BIM partner needs to stay up-to-date on recent developments in construction materials and methods. The BIM partner must also be aware of changes in government rules and regulations at both state and central levels.
Failure to bake that information into the model can leave you with lost time and effort.
investing in BIM can help you deliver projects more efficiently and effectively, but it's just as important to choose a partner who's the right fit for your company. By working with a partner whose goals and processes align with yours, you'll make the most of the power of BIM for your construction projects.
How Milestone PLM Solutions can help you gain expertise in your business?
Milestone is a multidisciplinary company and caters in CAD drafting and modelling, AEC and BIM services since 2004. We majorly work in Mechanical, Architecture and Civil domain across te globe. With a team of experts, we can help you and your team in performing better and faster than your competition. You can outsource you CAD Design, Modeling, rendering, Construction documentation and BIM services, and we assure to you guaranteed quality results with the quickest Turn Around Time possible.
You can email us at info@milestonetech.net and can log in to our website www. milestonetech.net  to know more about our services and our work portfolio or contact us on  +1-844-598-0005