BIM Levels and Dimensions explained -Capacity and Benefits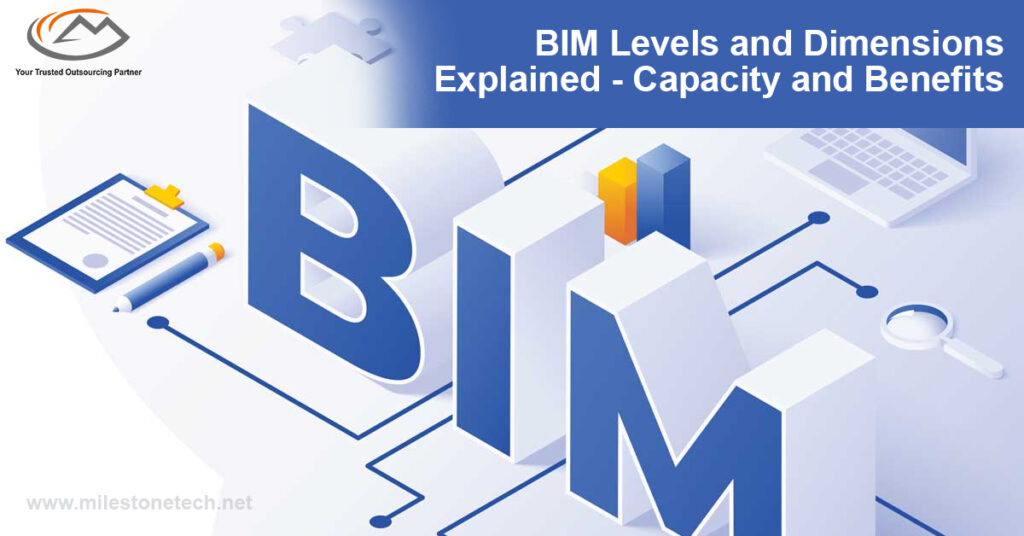 We often talk about the BIM maturity levels, which is measured by the supply chain's ability to interchange information digitally. In the construction and building design industries, BIM levels and dimensions are essential for effective project management, collaboration, and decision-making.The different levels are Level 0, Level 1, Level 2, Level 3 and beyond. These are often envisioned via MarkBew and Mervyn Richards' diagram of maturity 'wedge'.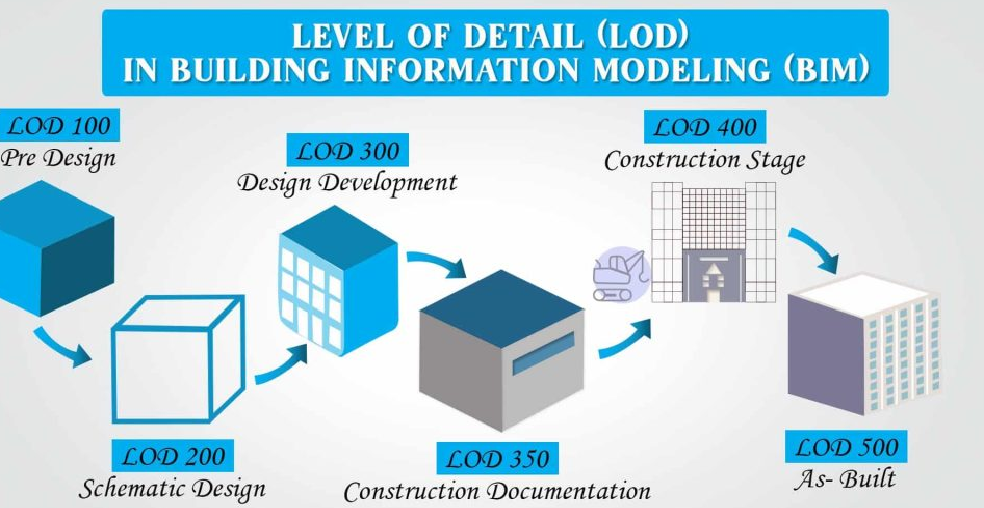 BIM Levels and Dimensions explained
When you add in additional dimensions, you can better understand the costs and maintenance of your construction projects. BIM dimensions are used to link distinct kinds of data to an information model.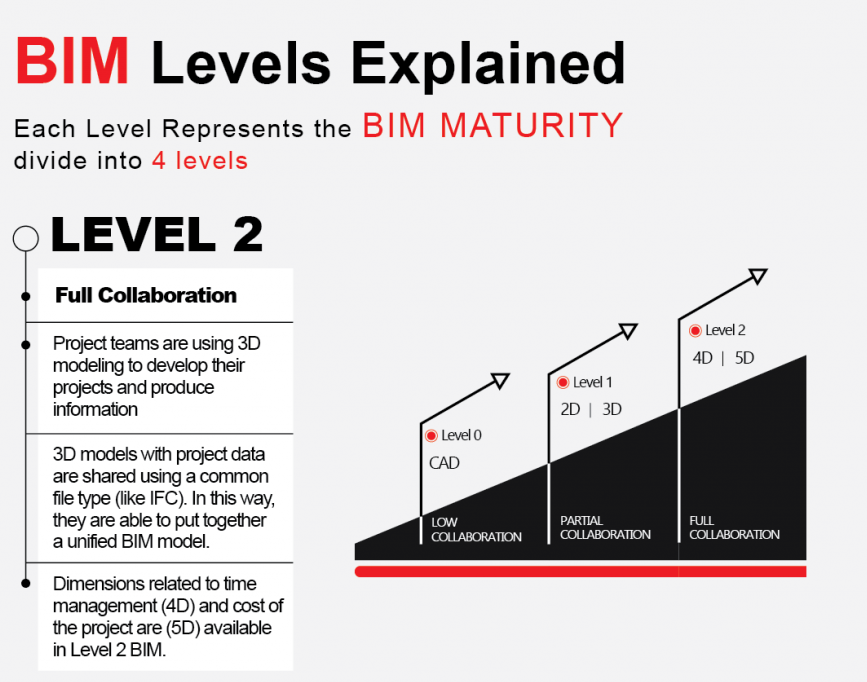 BIM Level 0
 Level 0 BIM is comprised of 2D CAD drafting with no collaboration. Output and administration also occurs via paper or electronic prints, or a mixture of both.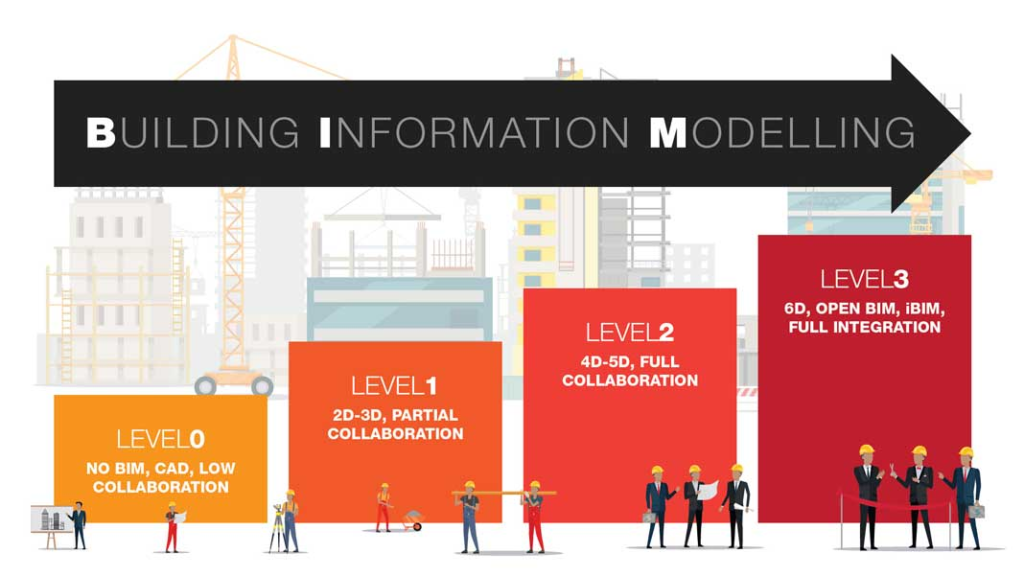 BIM Level 1
CAD tools are always evolving in order to meet the needs of those in the field.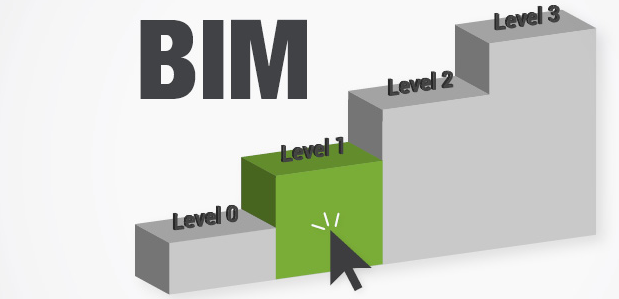 BIM LEVEL 2
BIM works on collaboration, which relies on an information exchange process that is specific to the project. Successful BIM relies on CAD software exporting to a common file format such as IFC (Industry Foundation Class) or COBie (Construction Operations Building Information Exchange).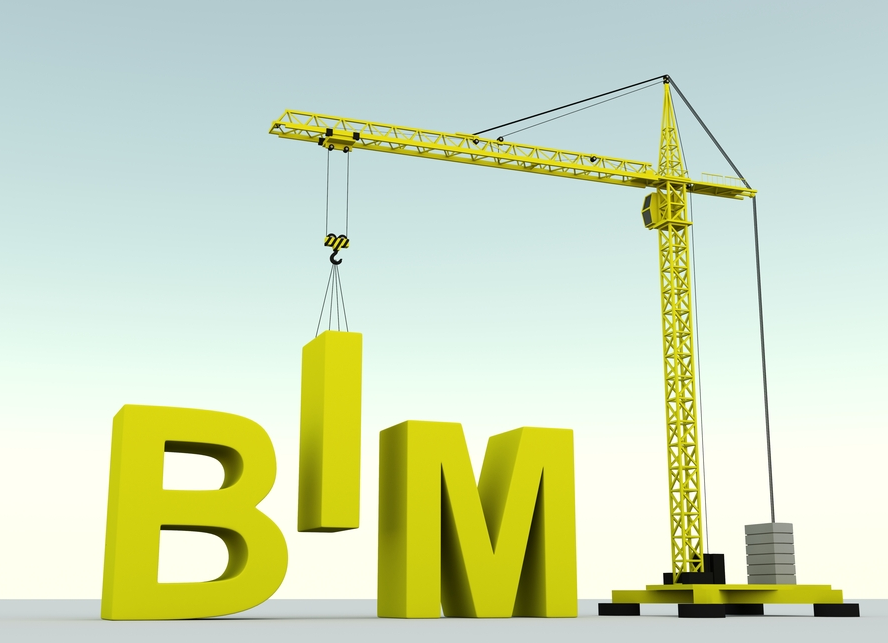 BIM LEVEL 3
Level 3 is not yet determined, but it's outlined to follow key measures.
This new model creates standards that will allow easy access to data across the entire market.
The new contractual framework allows a project to be procured with (BIM) digital methods and systems models to ensure consistency, avoid confusion, and encourage open collaboration.
Learn how to create a co-operative cultural environment with your students by assigning them this assignment
Trains the public sector on how to use BIM techniques.
Get the benefits of BIM technologies internationally.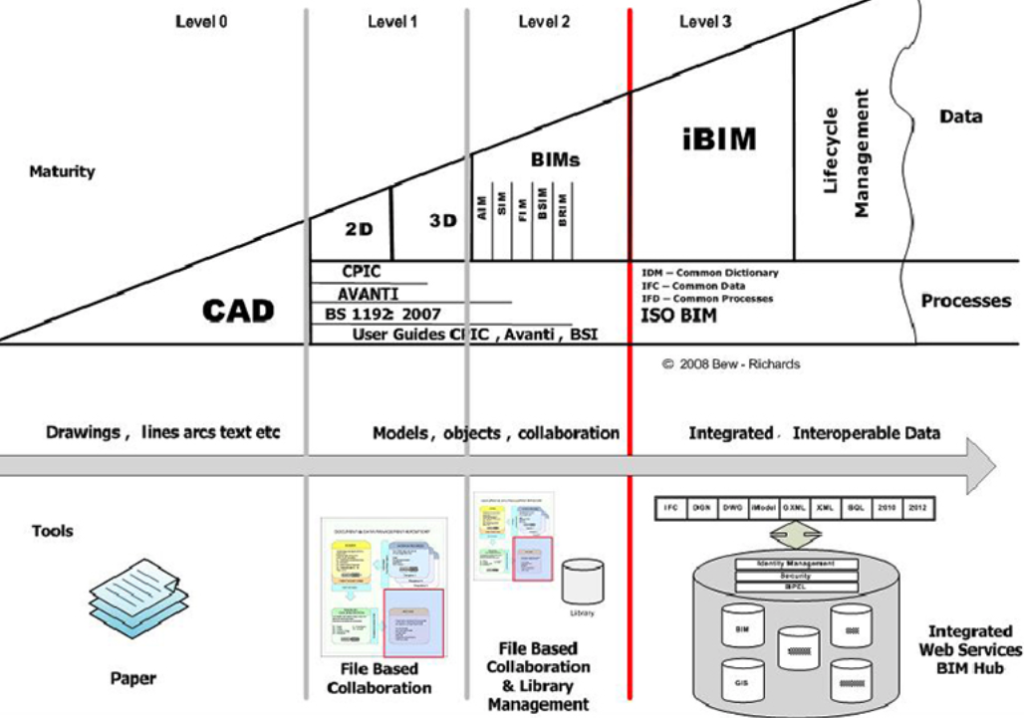 1D 2D 3D 4D 5D &6D BIM Dimensions explained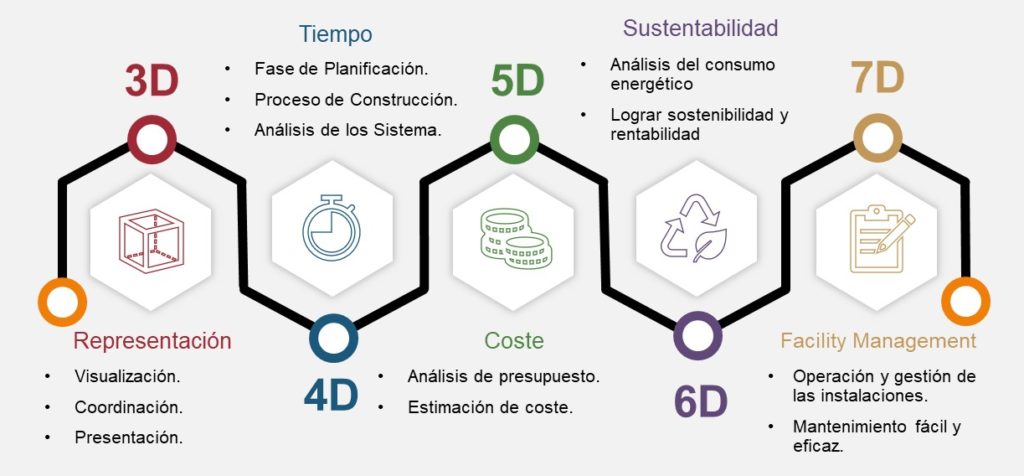 Technical drawings are created using CAD software. They must start from a concept, and then develop the drawing with an x-axis and y-axis for reference. BIM is more efficient than just CAD drawings alone, because it can provide a better conceptualization of the design.
3D BIM Dimension
This CDE creates graphical and non-graphical information that shares information made in the beginning of the project to be more accurate as time goes on. The stakeholders can collaborate well while modeling because they have access to better, more up-to-date data.
4D BIM Dimension
When time is added to the 4th dimension of BIM, construction sequencing becomes more precise. The 4th dimension has data such as lead time, installing time, and installation time. The sequencing can be improved by opting for a 4D model.
5D BIM Dimension
The fifth dimension of BIM is using the cost data to create accurate pricing information. Every page will have three quantities with relevant detail on a page, quantities that have vague detail and can be found on a page, and amounts that are found in locations other than the page.
Non-displayed amounts, such as temporary work and construction joints, are unimportant to the design model if not mentioned by the person or group. Unless a stage is shown, quantities visually displayed as graphically displayed in the design model will not include construction-related information.
Cost estimators and surveyors work together to make better cost and design estimations.
6D BIM Dimension
The 6D BIM model is a system called Project life cycle information or Facilities management or integrated BIM or just "BIM". 6D BIM involves the inclusion of information from project management to improve the outcomes.
Such information as manufacturer and installation date is useful in the operation of products, as well as figuring out when you need to do maintenance.
With a road map, facilities management can arrange for the most efficient maintenance on equipment, which will lead to savings for the company.
BIM LOD (Level of Detail)
The BIM Level of Detail describes the levels of sophistication in a building model. It is used to determine the level of service required.
BIM LOD 100 – Concept Design
The conceptual stage of the building 3D model consists of an elementary interpretation of the information. Parameters like area, height, and volume, reduce design possibilities. The location and orientation are also defined in this stage.
BIM LOD 200- Schematic Design
You can insert non-geometric elements at LOD 200.
BIM LOD 300- Detailed Design
Clear graphics and text represent these building components.
BIM LOD 350- Construction Documentation
With Solid Elements, you can put together all of the pieces of a diagram, such as a car engine, and then gather up non-geometric elements.
BIML LOD 400-Fabrication & Assembly
The elements in the organization's model are divided into assemblies based on when they need to be maintained, such as "parts" or "assemblies" containing components that would need maintenance at different intervals.
Long-standing inefficiencies in the construction process such as lack of real-time collaboration among all stakeholders have resulted in delayed delivery times, high costs and low building quality.
There are known levels of BIM that are used to designate the level of certifications that a company has until they reach the point where they can self-build.
BIM is a way to digitally represent a building's attributes so that these attributes can be communicated and understood by every person involved in its planning, design, and construction. BIM models can also capture any changes to these characteristics as the facility is being constructed.
How Milestone PLM Solutions can help you gain expertise in your business?
Milestone is a multidisciplinary company and caters in CAD drafting and modelling, AEC and BIM services since 2004. We majorly work in Mechanical, Architecture and Civil domain across te globe. With a team of experts, we can help you and your team in performing better and faster than your competition. You can outsource you CAD Design, Modeling, rendering, Construction documentation and BIM services, and we assure to you guaranteed quality results with the quickest Turn Around Time possible.
You can email us at info@milestonetech.net and can log in to our  website   www. milestonetech.net  to know more about our services and our work portfolio or contact us on  +1-844-598-0005