Role of BIM in a Manufacturing Industry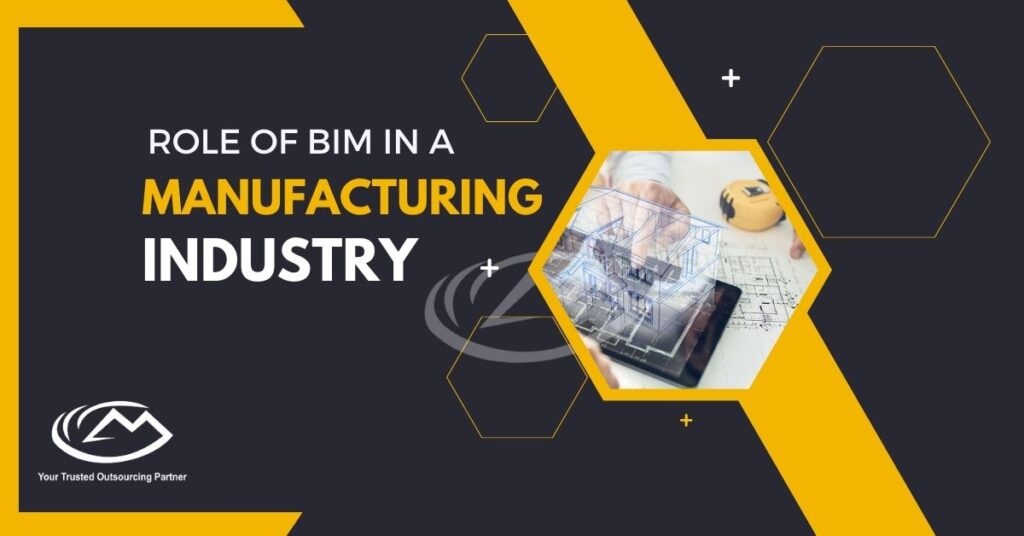 Manufacturing process refers to the production of physical and tangible components that can be used in different fields. This is one of the most tedious phases of making them, but as a manufacturer or manufacturing company For any business, it's important to work towards cost optimization and ROI available through existing operations. With newer software, workflow methods and technologies coming to play, even manufacturing can reap benefits through an efficient and effective way of production. Today we'll talk about the manufacturing process in the construction industry specifically. In this blog we will be discussing the BIM Roles in Manufacturing Industry and how it is best for Boosting Efficiency
Today, there is the immense scope of using BIM in manufacturing industries and several manufacturers are making a shift towards BIM using Revit content creation process. BIM or Virtual Construction Modeling is a wholesome process that began with a goal of improving overall building construction life cycle. This goal is to help develop fusion that makes collaboration across the team and fast communication possible, with 3-D visualization of a building structure. Such fusion can change the way work is recorded and shared at all construction stages. Manufacturing is indirectly a construction stage, with components not interwoven within any construction phase.Hence, it is essential to understand how the manufacturers can use Building Information Modeling in their processes when the construction process. Construction Companies use BIM Services to analyze conceptual design, costing, as-built condition and facility management.
When we work on revit family creation or BIM content, these are the most common types of content. Technology has made it easier than ever to create BIM content, and our tools even make it possible for components to be manufactured based on the specifications. A key element of building information modeling is being able to quickly create parametric variations of your designs for different usage contexts. In using that software, you'll be able to maximize the benefits you get out of the design. For manufacturers to truly use BIM, they must be able to construct their work with accurate data. There needs to be a necessary parameter (e.g. material type, color, properties, dimension) for each generated model that pulls the appropriate information when it's loaded into the software.
BIM has the potential to change the way companies make and market their products. Some of the advantages BIM offers include increased speed manufacturing, decreased waste, faster design process, and accurate specifications. With this technology and other design software like 3D modelling or content creation, companies can create quality physical products that consumers will enjoy. With a well-designed commence website, clients or end users can review products and order the finished product online. The big innovation of the construction industry is that the requirements of construction projects can be met more quickly and economically by using online content creation. With BIM systems, COBIE databases and other tools, construction companies can match materials online and choose products according to the needs on site.
Building Information Modeling is a data-driven process that relies on 3D design presentation to communicate information. Revit family creation can help manufacturing businesses be more efficient, and we're excited to see what else it has to offer. THE BIM Model can be broken down into three components. These components collectively comprise of the Building Information Model, and they relate to what makes up the building. The model actually has four components, detailing specifications in order for construction to proceed efficiently. With the addition of a licensing agreement, companies can now manufacture these components and supply them for buildings to be constructed based on a specific BIM family.
BIM (Building Information Modeling) is having a major impact on the manufacturing industry. In this case, new techniques are being introduced to take advantage of these trends and create more efficient architecture. The RFA format can be fed into the CNC machines and a product or component will be manufactured just as it has been designed. In order to avail the benefits of BIM Services, manufacturers need to implement 3D printing and additive manufacturing for rapid prototyping, which can decrease the time needed between design to production.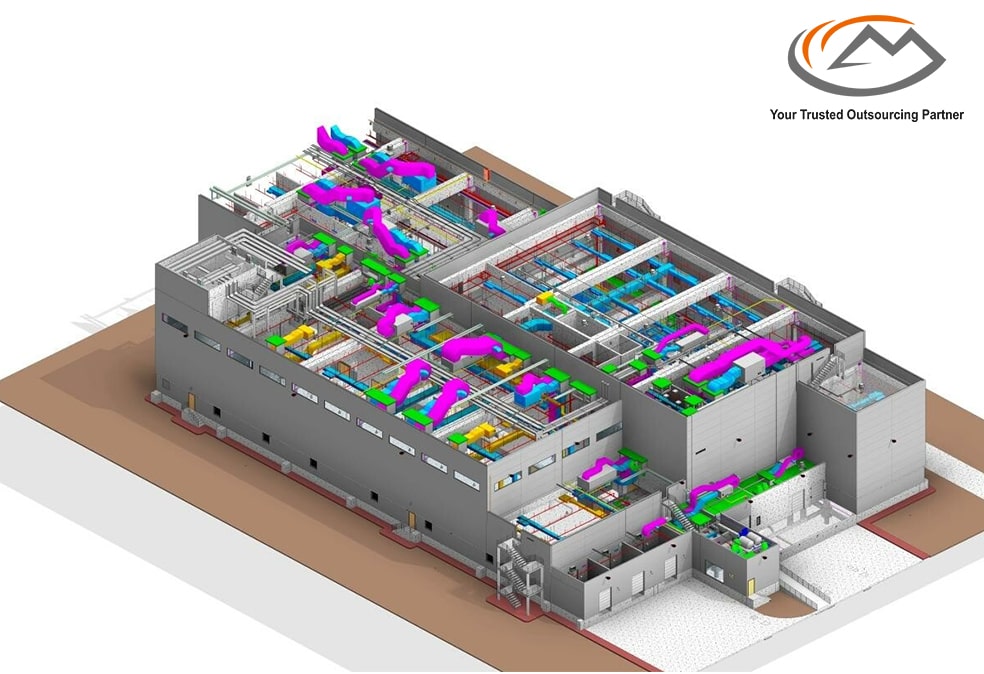 Cost
Prefabricated components or is used in many construction industries.
Assembly guides
Estimations, takeoffs, and other forms.
Even before building a single floor, the BIM-centric construction process requires the building of models for its components. BIM Content supplied to the manufacturers should be high quality, accurate, and detailed with relevant parameters and information. MEP components such as ducts, pipes, wires, plumbing and HVAC equipment are manufactured prior to installation.
The reason BIM content creation is important for manufacturers is that it's helping them to remain ahead of the opposition. Additionally, this technology has the potential for 80% of companies to use in the future. This one company currently uses BIM, and is miles ahead of its contemporaries. It can be challenging to utilize BIM technology in countries that do not promote it. However, Ireland and the United Kingdom have major opportunities for investment with the mandatory BIM requirements for Government projects.
With BIM content, the manufacturer's requirement for the specifications can be incorporated in the design intent and are represented in a precise, digital model. This makes analysis extremely productive and accurate for designers and manufacturers. The team of skilled specialists will assess all the details and specifications before manufacturing the product in order to assure that every machining, drilling or other process is carried out correctly.
This not only helps in cost control and budgeting, but also reduces chances of material wastage. It's important that once the BIM design is finalized, it contains the manufacturer and product data within the process. This way, you can achieve amazing results and achieve quick turnaround time.
The data you need for facility management can come right from your conceptual design model. You can also use this data later to make maintenance more efficient, whether the manufacturer is a BIM user or not. Re-ordering and servicing of equipment are easy when you have structured data to work with. Building information models, or BIM, is a very powerful technique. They have many advantages over traditional manufacturing techniques, including increased productivity, reduced costs and shortened timelines.
How Milestone PLM Solutions can help you gain expertise in your business?
Milestone is a multidisciplinary company and caters in CAD drafting and modelling, AEC and BIM services since 2004. We majorly work in Mechanical, Architecture and Civil domain across to globe. With a team of experts, we can help you and your team in performing better and faster than your competition. You can outsource you CAD Design, Modeling, rendering, Construction documentation and BIM services, and we assure to you guaranteed quality results with the quickest Turn Around Time possible.
You can email us at info@milestonetech.net and can log in to our website www. milestonetech.net  to know more about our services and our work portfolio or contact us on  +1-844-598-0005