BIM for Landscape Architecture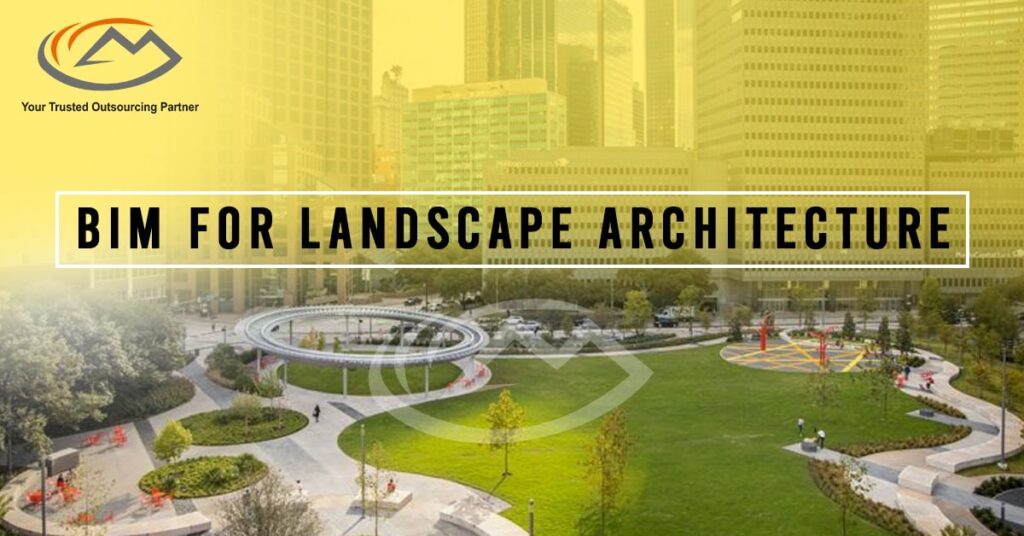 Landscape architecture is a diverse field that unites the design, construction, and science of different environments. BIM in Landscape architecture don't just add beauty; they provide comfort, improve quality of life and experience. Landscape architecture is all about designing a property to make your unique plans come true. It considers factors like people and communities, the climate, flora and fauna, animals, and even social phenomena. They want to protect not only beauty but human health and well-being too!
Implementation of BIM in Landscape Architecture
BIM Technology provides a platform that helps landscape architects, or any other industry asset, shift from using 2D drawing to using data within an online digital model. With our new design feature, you can easily create more aesthetically pleasing landscape designs that attract clients and make work easier. You'll also save time and money!
There are different types of software for 3D modeling that can be used by landscape architects like ArchiCAD, Vectorworks Landmark, Sketchup, Rhino, and AutoCAD Civil 3D. But the most common and widely-used is Revit by Autodesk. Revit Modeling Services helps landscape architects analyze terrain, calculate elementary costs, to conduct sun shading analysis among other services. When it comes to scale, design, and effort the process may vary depending on the project. But the software used is mostly determined by the designer's discretion. Below are a few of the advantages a landscape architect can benefit from when BIM is implemented.
Information Rich Model
BIM Models are an extensive source of data that's easy-to-access and even easier to use. This means you can make well-informed decisions with models that provide all the requisite information about any given element. For example, a tree in the BIM Model would come with parameters like its scientific name, condition, root size and more. If required, your yard sign could also have information necessary to maintain it like its mature height, spread, water and sun requirements and so on.
For inanimate objects like walls or benches, the yard sign can have information about materials, color and serial number.With the information handy, they'll be able to easily make decisions. BIM doesn't just upgrade the way you design. It can also be used as an excellent project management system, especially during the construction phase of development. BIM creates a more streamlined and coordinated construction process for accurately estimating costs, scheduling materials, and reducing errors on site.
Improve Coordination
A landscape architect is a profession to be in with architects, civil engineers and designers. Their collaborative, transparent and open workflow allows everyone to see and contribute to designs effectively. They've also developed a 3D model that can easily store, share and organize large data files and process them effectively. Because BIM promotes a whole lot better collaboration among all stakeholders, everyone from the top-level designers to the people onsite can see what the final product will look like. When you have complete unity in this type of platform, it makes for lasting and effective work.
3D Rendering
Landscape renderings allow you to see how your completed project will look and how it will impact the surrounding area. 3D Rendering combines the looks of a photorealistic image with varieties of colors, sizes and textures to give an accurate look at what an architect had in mind. Combining 3D BIM with rendering can make any landscape easier to market or win a construction permit for.
Revit Families
Revit Family is a new feature that allows elements to be created and place in 3D models with a list of common properties and related graphical representations. For landscape architects, the Revit interface offers two options. They can either use objects that are in their own library or they can start from scratch and customize objects to suit their specific project needs. It's your choice
REVIT Family Creation Services are tools that can significantly reduce rework, ensure uniformity, and allow you to complete a project in quick time. Families created are also saved as a library and can be used for future projects with similar specifications.
Conclusion
At the end of the day, BIM is only good for design. But why its advantages are obvious. BIM trees are an attractive option for designers and architects alike. They keep everything simple, while also saving time and money!
Follow Milestone PLM Solutions for AEC Industry Updates, CAD Tips and Global Construction News. 
Milestone PLM Solutions  with its exclusive delivery center in India is a global CAD, BIM outsourcing partner serving the needs of the AEC industry since 2004. MILESTONE focuses on the unique needs of clients and believe in tackling real-life problems with efficiency, smooth and ease.
The MILESTONE team can assist you with DD Set, CD Set, BIM Modeling, Rendering, walk through and more. We support multiple BIM software including AUTOCAD  REVIT, Architecture cad, Vector works etc. Our approach is to provide a dedicated team for each customer over ongoing project and deliver the quality output consistently.
With our state of art technology and large talent pool of Engineers & Architects, we are developing best in class solutions for our customers across the globe. We align with your culture and values to form unbreakable partnerships and are primed for success with over 100 employees and 150 customers in the US, Europe, India, and Asia.
You can email us at info@milestonetech.net and can log in to our website www. milestonetech.net  to know more about our services and our work portfolio or contact us on  +1-844-598-0005