KEY Aspects of a Successful BIM Execution Plan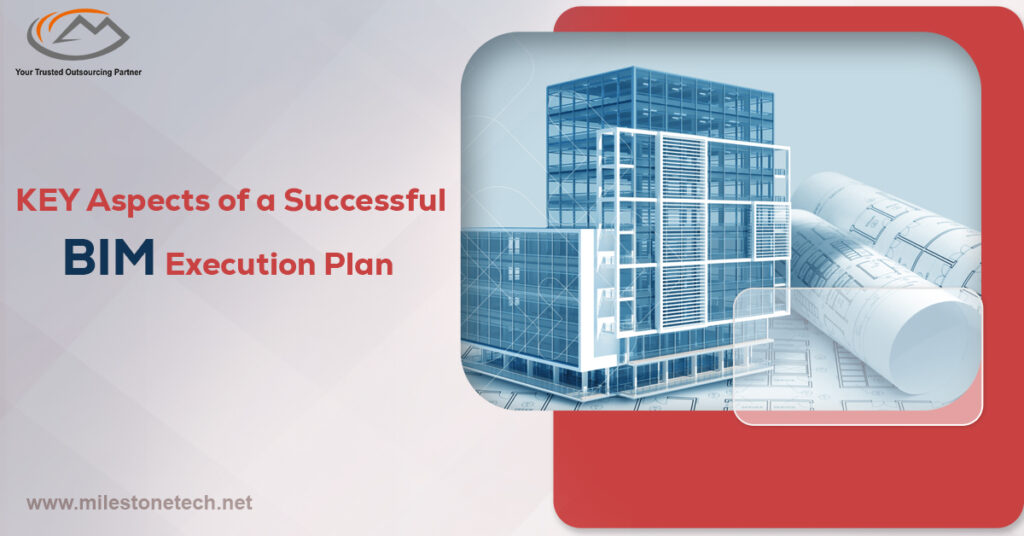 When you're undertaking any significant construction project, it's best to create a BIM Execution Plan (BEP) in advance, which will be reviewed and implemented during the project's various phases. A BIM Execution Plan is a detailed document that can help the team determine and implement the role of BIM in the various stages of construction management.
Hours are saved by focusing on the major elements of projects rather than micro-details. BIM Execution Plans (BEPs) can be properly constructed and assist teams stay on track.
What is a BIM execution plan? Who needs a BEM? What are the different types of plans? And what are some factors which make it successful?
The following are the key aspects of a BIM execution plan
BIM Execution Plan (BEP)
The building information modeling (BIM) program has changed how architects, engineers and constructions professionals do their work. BIM allows you to plan, design, build and manage a project with ease.
The use of a BEP on smaller, less involved projects may be enough to effectively establish an appropriate BIM workflow. When working on larger projects, a BEP is recommended to synchronize the BIM workflow between team members.
What is BIM Executive Plan
 The most important part of BIM is information, and the reason they create a BEP is to make it easier to manage information in a project. A BEP is defined by the Institute for the Future of Infrastructure in the US as "a resource that can accelerate sustainable digital transformation transferring assets, processes and information from physical – to virtual.
If you are dealing with limited rehabilitation projects, a BEP may be sufficient. However, for larger projects, BIM Execution Plans are required to coordinate your workflow.
A BIM Execution Plan is similar to an RFI or RFP, used to assist contractors in bidding on design or other engineering contracts. A specific plan should be written for each employer's Request for Information (RFI).
With the BIM( Building Information Modeling) Execution Plan, the contractor presents their proposal of your project, outlining what they'll do and how they'll do it. They detail the main parts of a project that you're considering so you have an idea of what to expect.
Pre-Contract BEP vs Post Contract BEP
Post Contract BEP
After signing a contract, the selected supplier must present a BIM Execution Plan, which confirms their capabilities. Additionally, an MIDP is submitted which specifies when project information is planned across the project and who is responsible for preparing them. This data is based on TIDPs that detail who is in charge of each information deliverable
Pre Contract MEP
To make sure they are a suitable candidate for the job, a potential supplier will create a bid before entering in to an agreement. The bid includes what their strategy would be, their competency, and how they can satisfy your needs.
A Successful BIM Executive Plan (BEP) Should Include:
It's important to have a plan in place when it comes to the three pillars of information management: planning, documentation, and implementation.
1.Project Details
Cover the project number, location, and a summary of the project's features.
2.Project/ BIM objective
Giving environmental criteria for comparison, so architects can find the best possible solutions.
3.Roles And Responsibilities
One of the most important duties is to identify who will carry out the planning process. To do this, you need to identify what would be who's leading the BIM strategy and how professionals would implement the plan.
4.BIM Process Design
To instance the execution process, we can discus this section through the use of process maps made in the second step.
5.BIM Information Exchange
The goal of this chapter is to present a method for defining information exchanges between project processes that are crucial to successful BIM implementation. The Information Exchange Worksheet should be completed early in the project after designing and mapping the BIM process.
6.Collaboration Procedures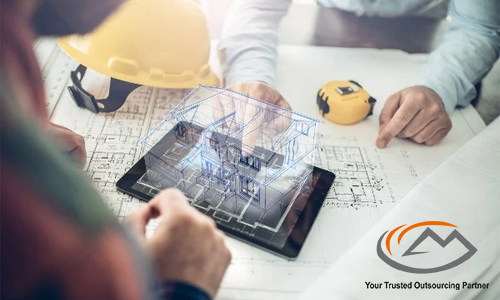 7.Quality Control
To ensure that you, the project participant, know what our standards are, we should be designing and monitoring a procedure.
8.Master Information Delivery Plan (MIDP)
The MIDP is a way to manage the delivery of information during the project life cycle and can be used by managers to facilitate the delivery of project information. The MIDP contains TIDPs prepared by other team members and includes details about when project information needs to be released, who it's managed by, and what protocols and procedures will be followed.
How Milestone PLM Solutions can help you gain expertise in your business?
Milestone is a multidisciplinary company and caters in CAD drafting and modelling, AEC and BIM services since 2004. We majorly work in Mechanical, Architecture and Civil domain across te globe. With a team of experts, we can help you and your team in performing better and faster than your competition. You can outsource you CAD Design, Modeling, rendering, Construction documentation and BIM services, and we assure to you guaranteed quality results with the quickest Turn Around Time possible.
You can email us at info@milestonetech.net and can log in to our website www. milestonetech.net  to know more about our services and our work portfolio or contact us on  +1-844-598-0005