BIM and its Correlation with Facility Management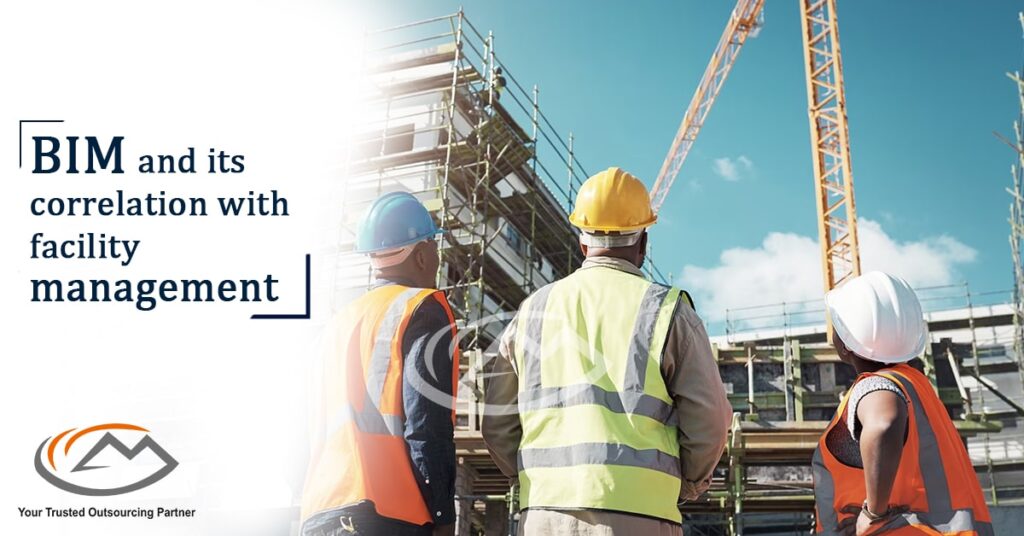 BIM is evolving very quickly, and there's standard. The link between the software used to design the model and the facility management system varies depending upon your usage. Your building design team uses various software products to conceptualize and analyze a model. REVIT and NAVISWORK  are BIM software that can help you visualize any interference or discrepancies in architecture, structural design, and MEP design. As part of our team, you are helping us to better understand the project to avoid unforeseen risks before construction. A virtual construction model, such as Building Blueprint, helps building projects stay on-track while also avoiding costly site changes. Building information modeling (BIM) plays a crucial role in the correlation with facility management, enabling efficient oversight of equipment and maintenance.
BIM and its working
When requesting a final deliverable, be sure you know the software our project team uses. Keep in mind what classifications and standards you expect to see within the model. At BIM 360, we believe in creating a data-driven culture. As the premier digital building firm in the nation, that means all of our practices are based on using data to improve. We've built tools to support that culture and provide COBie outputs for you at the end of each project. So even if one area is not experienced, they could use the tool as a guide to build an output to meet your needs!
Architects and construction teams were perfect partners for us. Because they're experts in their field, they know how to provide installation information that is accurate and easy to follow. You'll also save time by importing the data into our facilities management system instead of trying to muddle through a model provided.
By utilizing the COBie or any comparable standard, it's incredibly simple to see the as-built data. This helps us in keeping our facility updated and provides a better understanding of what other parts of our business are doing. That same information helps with planning strategically at every level of our company. Sometimes you have to translate your COB with a facility management system that allows you to directly link with REVIT. You will want to utilize this option to create a deliverable in addition to the COBie model.
Limitations
One limitation to building models is that not all products are included within the models. That means when a construction team uses one product without its manufacturer providing a model, they might not be able to do so. Model data includes what we need for our facilities management system, so be sure to discuss size with your Project Manager. Remember that model bloat mentioned earlier? . Bear this in mind when you're talking with our team leaders to develop expectations and limitations. With each team member aware of what they are expected to do, you'll have a better understanding of how you want things done. That way, there will be less confusion and unexpected complications.
Advancement
The latest progression within BIM is Integrated Project Delivery (IPD), which "is a delivery methodology that fully integrates all project teams. It helps to maximize the project outcome by leveraging knowledge from all team members, who are aligned under a single contract." Facilities managers are often at the center of major construction projects. Because they take on the biggest financial risks, they must be protected with an iron-clad contract. When using Facilities Manager Inc' services, there is not a shared reward for early and under-budget delivery. IPD delivers your project to you in a more than adequate manner. Not only does it include the requested changes, but all of the email conversations, approvals, and more. Now that you're tracking important data, using IPD and a team within your organization is essential for getting the job done efficiently.
Different ways to work with BIM
New ways of working together virtually let teams meet and keep up-to-date on the latest developments. Cloud computing, data management, and virtual building models mean that everyone is in the know regardless of their location. Cloud computing has the most impact on how BIM and IPD are implemented. Unlike other technologies, it enables both software and data processing in real-time, making it much easier for remote users to access the data and applications they need.
To efficiently get a project done and avoid any delays, Cloud hosted models provide teams with the freedom to work within the framework of the model without fear of being behind a particular iteration. Clients enjoy the additional flexibility that comes with hosting their own model on our platform. It also lets owners and facilities managers stay involved in projects even if they're not physically present. As a result, model inaccuracy and unnecessary detailing is still a concern. It will depend on how the software manufacturers develop, grow together, and what type of Cloud computing they decide to use. Other than that, there are options like public, semi private, and private Cloud offerings.
We wonder if one Cloud will ever rule the internet, or will there be multiple Clouds that our team has to work within. The use of cloud computing is new to BIM as well. It means rethinking how performance teams work together and what works today may not be best in the future.
About BIM
BIM, or Building Information Modeling, has the potential to radically change construction. With a model integrated by data, models can help with life-cycle management of a building by organizing its information and resources into a cohesive whole. It's not just about designing buildings anymore, it's about designing entire communities. Model will integrate with facility management system and data from the machines will be sent to your website, where they'll keep flowing in a way that you control. That way, individuals can access information in the order you determine.
Cloud computing will play a significant role in BLM. They have one site where the model and the facilities management system are integrated. Perhaps even being one platform will allow facilities managers to use the rich data available in their building model. They will be able to look directly at a model, helping them hide irrelevant information—sharing that model data with management in a meaningful way. And their project teams on redevelopment will have the most accurate picture of the building because they'll have access to changes as they happen.
Follow Milestone PLM Solutions for AEC Industry Updates, CAD Tips and Global Construction News. 
Milestone PLM Solutions  with its exclusive delivery center in India is a global CAD, BIM outsourcing partner serving the needs of the AEC industry since 2004. MILESTONE focuses on the unique needs of clients and believe in tackling real-life problems with efficiency, smooth and ease.
The MILESTONE team can assist you with DD Set, CD Set, BIM Modeling, Rendering, walk through and more. We support multiple BIM software including AUTOCAD  REVIT, Architecture cad, Vector works etc. Our approach is to provide a dedicated team for each customer over ongoing project and deliver the quality output consistently.
With our state of art technology and large talent pool of Engineers & Architects, we are developing best in class solutions for our customers across the globe. We align with your culture and values to form unbreakable partnerships and are primed for success with over 100 employees and 150 customers in the US, Europe, India, and Asia.
You can email us at info@milestonetech.net and can log in to our website www. milestonetech.net  to know more about our services and our work portfolio or contact us on  +1-844-598-0005