BIM Benefits for Rebar Detailing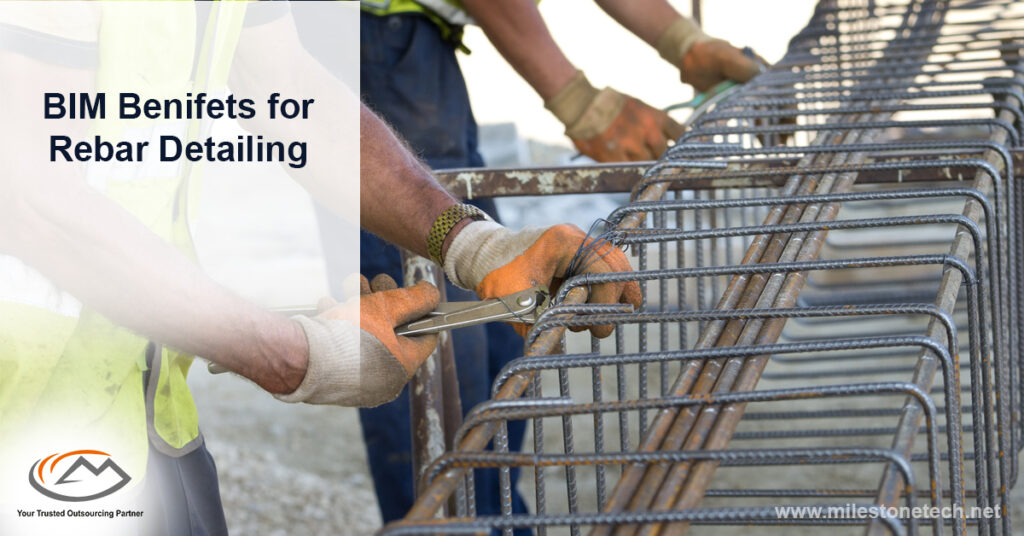 Some new challenges for the AEC industry include financial constraints that demand faster and more accurate project delivery. CAD has helped the AEC industry grow beyond manual production of paper drawings.
Firms in the Architecture, Engineering and Construction industries are improving technology that is necessary to executing tasks. Technology has transitioned from CAD (Computer-Aided Design) to BIM processes in recent years because of the advantages of the former over the latter.
Plenty of new capabilities for reinforced concrete design and rebar details have been incorporated in BIM authoring tools. Revit, for example, offers a rebar functionality as well as a way to manage design changes more precisely. It's never too late to move away from manual workflows.
Tools such as Rebar modeling inside of Revit BIM include features that are not available with other design tools and programs.
Some of the Challenges of Using Traditional CAD for Structural Detailing
⭐ Overloading of Information
As the project gets more complex, there is a lack of information on design aspects and builds. Estimated budgets are then misleadingly high.
⭐ Design Purpose
 Fabricators need to use technology that will help them make decisions on how to design, build and install building components.
BIM Benefits for Successful Rebar Detailing Service
The benefits of BIM technology include computation of the fourth dimension – time, the fifth dimension – cost, and the sixth dimension – the project's life-cycle.
Why to use BIM ?
Engineers and designers want more understanding of engineering while they are creating structural design intent and collaborating with analysis tools and local building codes.
The BIM system allows every project member to have fast and efficient access to the data they need. By having one master database, editors of a design plan can see enhancements or revisions done to the project in any other format, creating an easier scenario in which others on a project can change their information. The project members don't need to keep track of different versions and drafts of an idea like some just do for this design. They can create these drafts automatically from the BIM admin, freeing up their time for other projects.
The use of BIM is on the rise in the construction industry, but many professionals are still against its usage for more traditional modelling methods. Survey respondents want a BIM system which not only handles designing and documentation capabilities structurally, but also computer-aided modeling.
The Benefits of 3D Rebar Detailing Services With BIM
➡ Complete Analysis
 Comprehensive analysis is a financial analysis that considers the whole spectrum of aspects – both in the current time and projected into the future. It's used to determine ratios, which see how different aspects compare – for example to similar companies within the same industry.
➡  Cost Accuracy
 The purpose of estimating costs includes predicting the quantity, cost and price of resources needed to complete a job within the scope. The estimates are used to bid on new clients and inform your planning process.
➡ Project Control and Tracking
Confess for good tracking and Rebar components.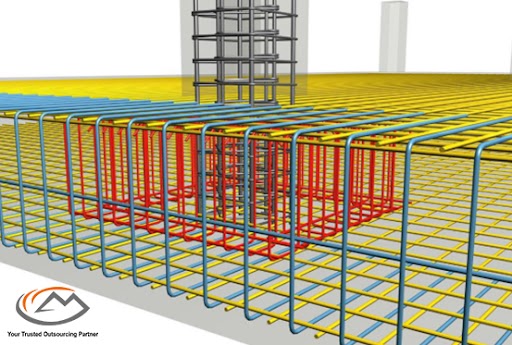 ➡ Three Dimentional visualization
 Replace 2D drawings with far-better 3D models on job sites for better visualization.
➡ Precision and Quality
 If a design is accurate down to 400mm, it will be delivered to the contractor before construction begins. The design will provide high-quality structural elements that are beneficial to clients.
The benefits of building simulations using BIM are many: flexibility, efficiency, productivity, scheduling, and resource allocation.
It can be used to spot defects in the design before construction and to build integrated projects as a management tool.
BIM increases efficiency in architectural design and engineering analysis. It lets designers create integrated and powerful models that update quickly to keep up with design plans. BIM also changes how projects are managed and viewed. Fewer errors, more revisions and a lower cost are all possible thanks to BIM.
A comprehensive BIM model is an accurate virtual representation that acts as a blueprint, allowing you to create a blueprint for your project before construction on the actual site begins.
There are many benefits to the use of BIM technology in the architecture, engineering, and construction industry. BIM is a process that includes creating a digital model of your building which is typically coordinated and measurable, allowing you to more efficiently design, build, and operate buildings and infrastructures.
How Milestone PLM Solutions can help you gain expertise in your business?
Milestone is a multidisciplinary company and caters in CAD drafting and modelling, AEC and BIM services since 2004. We majorly work in Mechanical, Architecture and Civil domain across te globe. With a team of experts, we can help you and your team in performing better and faster than your competition. You can outsource you CAD Design, Modeling, rendering, Construction documentation and BIM services, and we assure to you guaranteed quality results with the quickest Turn Around Time possible.
You can email us at info@milestonetech.net and can log in to our website www. milestonetech.net  to know more about our services and our work portfolio or contact us on  +1-844-598-0005