Benefit of Clash Detection for Construction Projects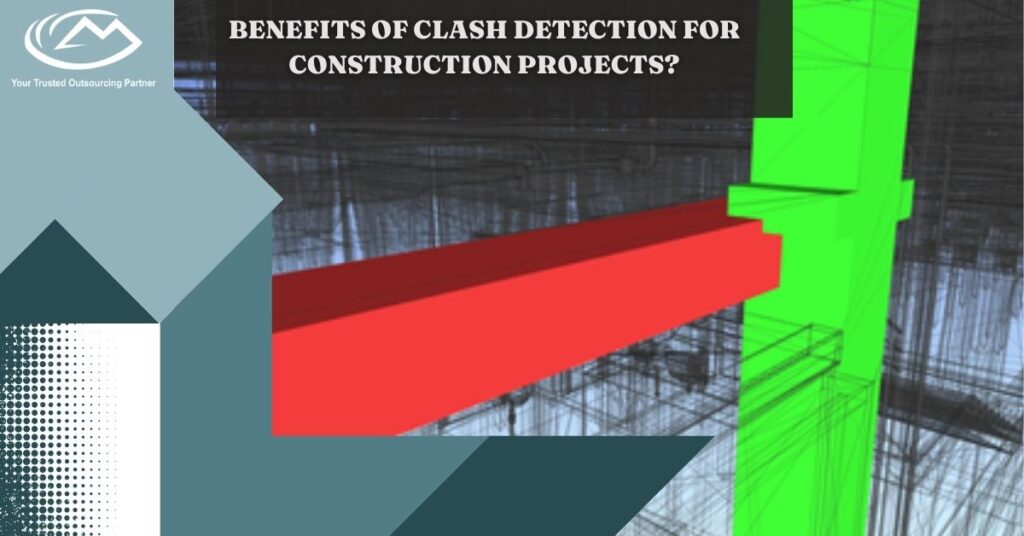 BIM is a tool that takes many different forms and roles. REVIT BIM Services helps project owners and architects build 3D visual databases of projects. Developers of new home buildings are required to draft plans and develop drawings for the design of the structure and also any related products. This includes architectural plans, cost estimates, and timetables. Partners of the construction company can choose to see into the future with our guidance and certainty.BIM has been continuously growing acceptance and acclaim over the past few decades. Architects have quickly changed their opinion of BIM from one that it would need to be used in recent years to one that it is now a necessary tool.
The benefits of using BIM in the process is recognized and acclaimed by the AEC industry. Today, many countries have made it compulsory for building developers to produce Building Information Modeling. The United States is going to give a command soon. If you're a designer, architect, engineering firm, or any other type of contractor, dependency or customer, then BIM is the means to make your business a success.
Following the rapid adoption of BIM, other industries are beginning to catch up with the extensive use of digital design. While BIM is acknowledged and accepted by most businesses, there are still some negative thoughts from those who don't see it as a useful form of standardization in the AEC industry. There are many misconceptions surrounding the use of BIM in management processes at firms. This article talks about some of those misconceptions, and some of the possible solutions to them.
Myth:1 BIM isn't that useful for small firms or small projects.
BIM has a lot of inherent benefits for the small-firm owner, but stakeholders may feel that their structure is quite straight-forward and aren't sure what the value proposition is. Whether your project is small or large, it's not unrealistic to expect overwhelming amounts of detail. With a team of skilled and experienced developers, we help small projects meet deadlines and exceed expectations.
BIM provides fast and easy-to-understand 3D visualizations for clients to better visualize what new products will look like, and predicts how well BIM can help existing firms design for the final product. BIM has been proven to help design projects be more efficient, by bringing in all necessary information for a given project. As BIM has evolved, the core principles that were once a prerequisite for its usage have been removed. Now, present-day BIM is about availability, extendibility and coordinated effort.
Myth:2 The process of BIM implementation is a costly project that could take years to finish.
The key to success with BIM is understanding the up-front costs of implementing it in your business. Sure, there have been companies which have shown great returns on ROI after making the jump, but there are also some that has shown great returns even without BIM. There may be some upfront costs for you to shift from traditional design into using BIM, but the benefits of doing so would outweigh those initial costs. Most of the time, BIM software manufacturers don't expect you to spend money on yearly memberships. There are cheaper options with minimal monthly expenses.
There's a misconception that designers must learn how to use 3D modeling, but the fact is that it's self-explanatory and they'll be able to put the software to use easily without any training or cost.Yes, re-structuring a business can be tricky and time consuming, but it's also worth it in the long run. You'll need to embrace change, invest time and effort into reorganizing your plan and information so that everything is working well. These improvements will be expensive and take time, but that's expected over the long haul. The time cost reserve funds and different opportunities these arrangements offer far outweigh the initial torment and costs.
Myth:3 When applicable, 3D modeling is done in BIM.
As a 3D modeling service, REVIT  Modeling Services isn't just about giving an accurate representation of objects in their 3D form. While 3D models are obviously the most visible and visual result of our work, they are only one part of a much larger procedure. BIM isn't merely about creating a visual representation of physical articles or substances; it's also about working together with computers to create automated data sets.
BIM, which stands for Building Information Modeling, is an incredibly useful tool that can be used to predict a project's future. With BIM's ability to store information in a larger and more permanent database than conventional design tools, it stores all your data in one place and is easy to use with other programs.
Myth:4 BIM need to trained and special resources
Sometimes, people are hesitant of any change they encounter. With BIM, it's easy to implement and can have great benefits for your business when implemented correctly. Just do a little training on the basics and you'll be able to get things going right away. Designers don't need any special training in order to implement BIM either; just the right amount will do. In a recent study, most companies are finding that integrating architectural BIM software with the technical aspects of construction can be done easily for less than 20% of what their current capital budget here.Although investing in high-end BIM software and changing the hardware for this software would be expensive at first, in the long run, it would actually be a good investment.
At the point when CAD was first introduced in the market nearly three decades ago, it took some time for experts to recognize any improvement over-drafting by hand. CAD Drafting Services has since become a common practice all across the globe. Today, it is looked at as something of the standard and basis for designing purposes. With BIM becoming progressively available in the market, organizations that can demonstrate their process and be more precise will win over the competition. With the BIM process, it's easier to coordinate your workflows and better integrate sound and design. Fortunately, by adopting the BIM process, you'll see positive changes in your finances and your customers.
Myth:5 BIM is used as a marketing sale pitch to get project
BIM stands for Building Information Modeling, and it's a great new way of presenting design proposals to clients. Many companies have realized that they can use the model to showcase new concepts before they are brought to life in physical form. They have found through experience that once they implement BIM in any of their projects, then recruiting others becomes easier. However, the reality is that it's an efficient process with proven benefits. BIM helps the field team do their work efficiently without any rework.
Conclusion
There is so much more than just misconceptions surrounding the implementation of BIM. There are numerous benefits and applications that offset the disadvantages, and let's take advantage of this by making a transition and staying up-to-date about the myths and facts of implementing BIM in your process.
Follow Milestone PLM Solutions for AEC Industry Updates, CAD Tips and Global Construction News. 
Milestone PLM Solutions  with its exclusive delivery center in India is a global CAD, BIM outsourcing partner serving the needs of the AEC industry since 2004. MILESTONE focuses on the unique needs of clients and believe in tackling real-life problems with efficiency, smooth and ease.
The MILESTONE team can assist you with DD Set, CD Set, BIM Modeling, Rendering, walk through and more. We support multiple BIM software including AUTOCAD  REVIT, Architecture cad, Vector works etc. Our approach is to provide a dedicated team for each customer over ongoing project and deliver the quality output consistently.
With our state of art technology and large talent pool of Engineers & Architects, we are developing best in class solutions for our customers across the globe. We align with your culture and values to form unbreakable partnerships and are primed for success with over 100 employees and 150 customers in the US, Europe, India, and Asia.
You can email us at info@milestonetech.net and can log in to our website www. milestonetech.net  to know more about our services and our work portfolio or contact us on  +1-844-598-0005