4 Faces of BIM Modeling Services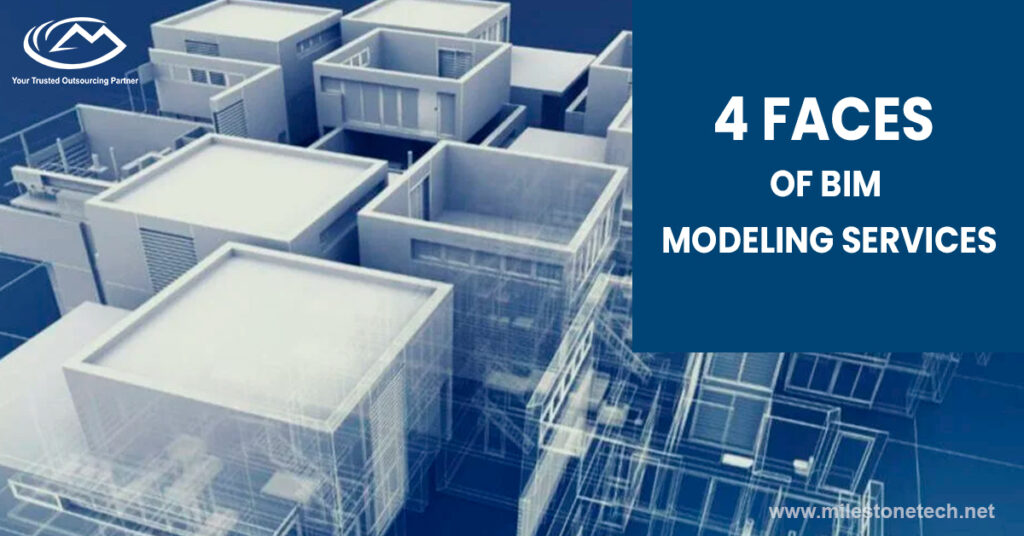 When BIM modeling is used, the structure is changing the face of the building industry. It allows users to re-use all necessary information anytime they like, and saves time as well. Users can also use BIM modeling to control their buildings more efficiently.
The Building Information Modeling is a shared information resource that allows for all stakeholders to make discipline specific input and enables designers to exercise unprecedented freedom during the design stage.
Developers are using proprietary data to create updates. This can make it difficult for data to be shared in a digital environment. The use of open standards will address this problem.
Building Information Modelling or BIM is always 3D and brings many disciplines together to create a model. With BIM, you can now take CAD offsite and use it with other professionals in the building process. You need input from all parties to make a complete and soundly constructed building.
➡ What is BIM Used For?
The use of  BIM software services are used in the architecture and construction industries, with solutions that offer tool sets that are specifically for users in these fields. Cutting edge 3D design capabilities take drafting a step further than traditional 2D design, with BIM software allowing users to visualize what their buildings will look like once completed.
Building Information Management is used to create models of buildings in 3D to plan and design. The program helps those involved in the building process by giving them one tool where they can access all pertinent information.
Using BIM, the three primary spatial dimensions of a building (width, height and depth) are further extended to incorporate information related to time. BIM also covers the four dimensions of spatial relationships, geospatial information, quantities and properties of building components and enables a wide range of collaborative processes relating to the built city asset throughout its operational life.
It can also help administer and manage buildings. This model uses the information that building owners have access to, allowing landlords to make informed decisions based on data derived from the AI—even after construction.
Building Information Modeling is a process that encapsulates the life cycle of a construction project. As part of this process, coordinated 3D models are created with information-rich tools such as product, execution and handover data.
Building Information Modeling (BIM) is a process enabled by software tools, technologies, and contracts involving the generation or management of digital representations of physical and functional characteristics of places. There are many BIM formats available, each with their own strengths and weaknesses.
Industry standards for Architecture and Planning, like BIM models, use objects that can be created and edited using pre-defined parameters to automatically adjust parts of the model based on related elements. Using BIM, you can order and plan a project quickly without any human intervention.
Buildings are designed and managed using BIM (Building Information Models) software, which generates digital representations of the functional properties of a facility. Architects are now turning to BIM as an indispensable technology for designing buildings, allowing them to collaborate throughout the design process.
⭐ User-Friendly Data Access
 BIM is a 3D model of the building project that consistently provides details about it. It's also called a coordination document for all stakeholders to make contributions, laying out the whole life cycle of the design through its practicality on every level. This contributes hugely to making the best decision at any given time.
⭐ Increasing the Cycle Scope
Computer Aided Design helps everyone work in 3 aspects: length, breadth, and depth. But BIM modeling service providers are allowed to work in 5 aspects: time and cost being the extra aspects. Consequently, they can create exact expense and material assessments and exact time timetables of a project as it progresses.
⭐ In- Depth Project Plan
 3D modeling software models not just from a 3D outlook on the design, it also outlines the entire business process. It covers each part of the project from spatial relationships to geological data.
⭐ Same View Points
 3D modeling software models not just from a 3D outlook on the design, it also outlines the entire business process. It covers each part of the project from spatial relationships to geological data.
How Milestone PLM Solutions can help you gain expertise in your business?
Milestone is a multidisciplinary company and caters in CAD drafting and modelling, AEC and BIM services since 2004. We majorly work in Mechanical, Architecture and Civil domain across te globe. With a team of experts, we can help you and your team in performing better and faster than your competition. You can outsource you CAD Design, Modeling, rendering, Construction documentation and BIM services, and we assure to you guaranteed quality results with the quickest Turn Around Time possible.
You can email us at info@milestonetech.net and can log in to our website www. milestonetech.net  to know more about our services and our work portfolio or contact us on  +1-844-598-0005