Welding Fixture Design | Region: USA
Industry: Construction Equipments
CLIENT PROFILE:
Leading manufacturer of Sheet metal components in the United States.
OBJECTIVE:
Design and Development of welding Fixture for Catwalk Staircase.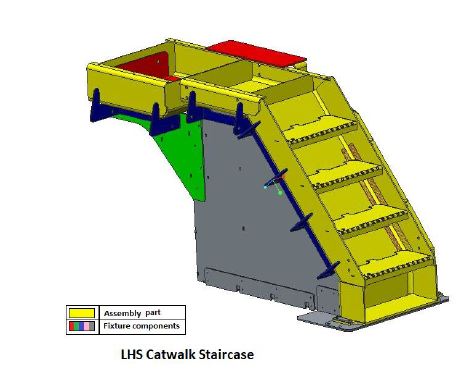 Business Challenge
The project included components as well as whole product Development cycle including fixture design.
Mechanical design need to be done in such a way that, the same fixture can be used for Left-Right hand side version.
The main Challenge involved in this Project is, to design whole Fixture only using Sheet Metal Plate and not by any Machining Blocks Strict dead line to meet.
Milestone Solution
Fixture Concept development for plate-type Design
3D CAD development and concept, Design review & Modification.
According to finalize concept we delivered 3D model and Detailed drawings.
Manufacturing support.
The team consisted of one Fixture Design specialists and one quality analyst to create accurate Fixture design.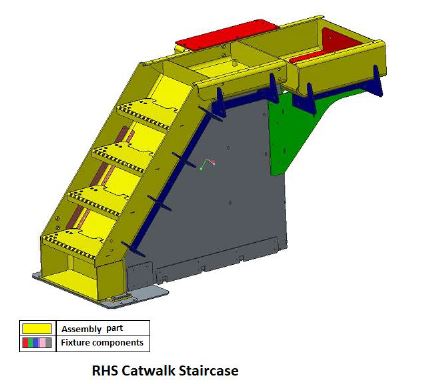 BUSINESS IMPACT DELIVERED:
According to our concept customer can easily wash their different parts on single fixture.
With our idea customer can easily use combinations for the washing if required.
Unique color codes for loading correct parts at correct location.
50% Less Storage due to single fixture.
40% Reduction in cycle Time