Washing Fixture Design | Region: USA
Industry: Automotive
CLIENT PROFILE:
Leading Transmission & Drive manufacturer in the United States.
OBJECTIVE:
Design and Development of Wash fixtures for the transmission & Drive parts.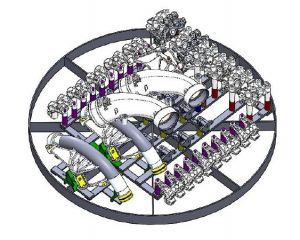 Business Challenge
Scope of this project is to design one wash fixture for the 10 parts.
We have to develop wash fixture according to their washing room dimensions and their designing considerations with respective parts.
They were given us quantity need to be washed at same time for the different parts.
Bigger challenges are there, Different wash fixtures were present for individual part, but we need to develop one wash fixture for the all the parts according considering their quantity.
While developing this wash fixture we should consider customer's washing centre features, Placement of nozzle and Bed maximum dimensions.
Coordinate with client and make changes accordingly.
Strict dead line to meet.
Milestone Solution
MILESTONE SOLUTION:
Concept development for Mechanical Design
3D CAD development and concept, Design review & Modification.
We give customer idea for the batch washing. According to customer database we create combinations for the wash.
According to finalize concept we delivered 3D model and Detailed drawings.
Manufacturing support.
BUSINESS IMPACT DELIVERED:
According to our concept customer can easily wash their different parts on single fixture.
With our idea customer can easily use combinations for the washing if required.
Unique color codes for loading correct parts at correct location.
50% Less Storage due to single fixture.
40% Reduction in cycle Time