Reverse Engineering | Region: INDIA
Industry: Electronics
CLIENT PROFILE:
Leading Defence Equipment manufacturer in India.
OBJECTIVE:
Reverse Engineering of Console unit.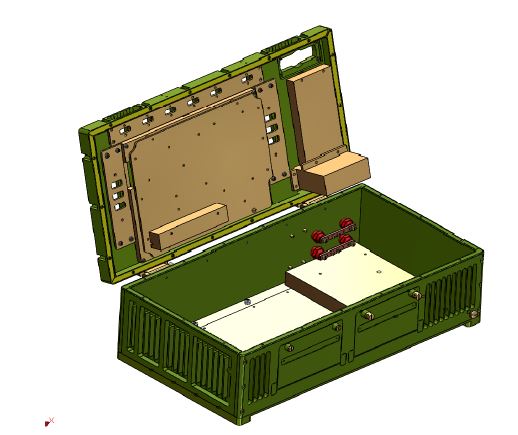 Business Challenge
The main aim of this project is to measure Actual product dimensions to gather complete knowledge about the part which enables general appearance to physical dimension with working  methodology and material properties.
To prepare a cad model and obtain the various critical dimensions of a part by various methods. This makes it possible to reconstruct the original component with its drawing and manufacturing process.
As the original design documentation (Design detail drawings) was never existed on client side. So they needed a 3D model and manufacturing drawing of Actual product by doing reverse engineering.
Clients required Base (Standard) Cad models for future Reference & Modifications in part design, Documentation purposes.
The main Challenge involved in this Project is, to measure dimensions of actual part using 3d scanner, Vernier caliper, Fillet gauge, Thread gauge and different gauges to build the assembly.
Milestone Solution
MILESTONE SOLUTION:
Preparing accurate 3D model and manufacturing drawings along with machining allowances.
Development for Mechanical manufacturing.
Selection of equivalent Door Hinges, Rubber for sealing.
3D CAD development, Design review & Modification.
For this project, the team involved 2 modeling specialists who have ample experience in providing 3d modeling work. Our modelers created 3D models and manufacturing drawing using solid works within the delegated time.
The team consisted of one 3D modeling specialists and one quality analyst to create accurate 3D models.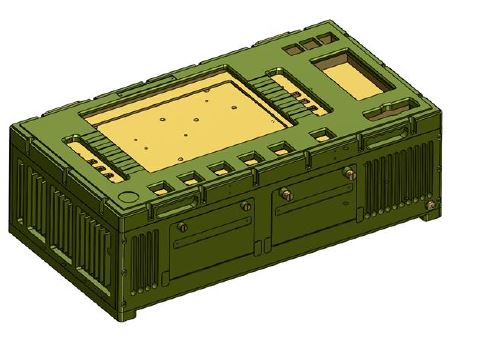 BUSINESS IMPACT DELIVERED:
With proven project management processes and expertise in latest tools, Milestone helps in reducing time and saves effort on complex designing projects.
Using this Cad models results in ease of future modifications in part design, Documentation.
Extensive experience in designing and creating highly precise 3D models, help clients get functional designs in time.