Caterpillar - Fixture Design | Region: USA
Industry: Off Road Vehicles
CLIENT PROFILE:
Leading Contract manufacturer/Vendor of Caterpillar/ KOMATSU/John Deere in the United States.
OBJECTIVE:
To provide Jigs & Fixtures and Technical documentation.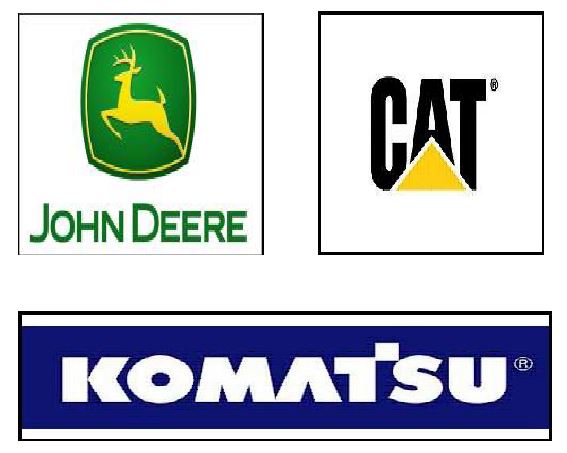 Business Challenge
Customer needed an expert 3D CAD services provider to help with their fabrication and sheet metal design work.
The project included components as well as whole product Development cycle including fixture design.
Also includes to provide complex parts Assembly fixture, Complex part welding fixture if required.
 To complete and submit the parts to customer in short period of time to meet the dead line.
Milestone Solution
Milestone has provided engineering support services to a growing list of happy clients from around the globe.
For this project, the team involved One Design Engineer and One CAD Expert who have ample experience in providing cad services.
Concept development for Mechanical Design
3D CAD development and concept, Design review & Modification.
 Manufacturing support.
Fixture design:
Material Selection:
Always using the thickness more than the parts. For example, if part have thickness 3mm we used fixture part thickness to be 5mm. If 5mm then 8mm likewise. This is to ensure fixture sturdiness and make it suitable to carry part weight.
 If part is having thickness 2mm or less than 2mm we use 5mm sheet for fixture design to provide strength.
 Fixture Type:
1. Hand Fixture.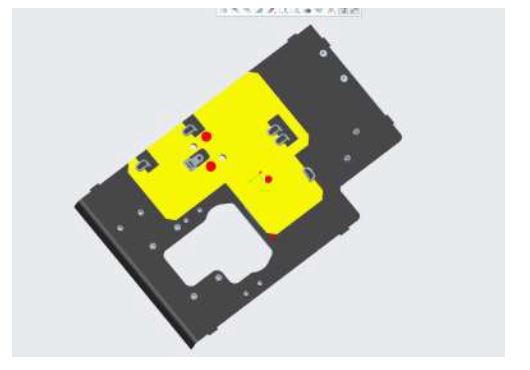 2. Wire Weld Fixture.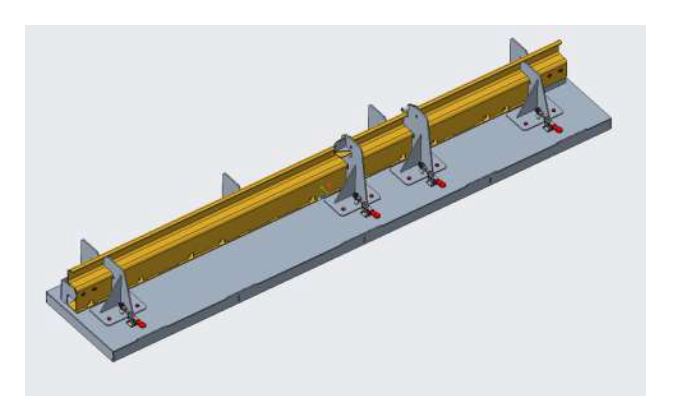 Hand Fixture:
Hand fixture are used basically for location small and purchased parts like Boss, link etc.
We maintain Gap of 0.25mm between part and fixture for ease of removal of parts after
welding.
In the first type we use the Holes and Slots from the parts to locate the part.
In the second type we use the corners of the parts to locate the part using the PIN when there
are not Holes and Slots.
And for holes we used Shoulder Bolts and these are press fit.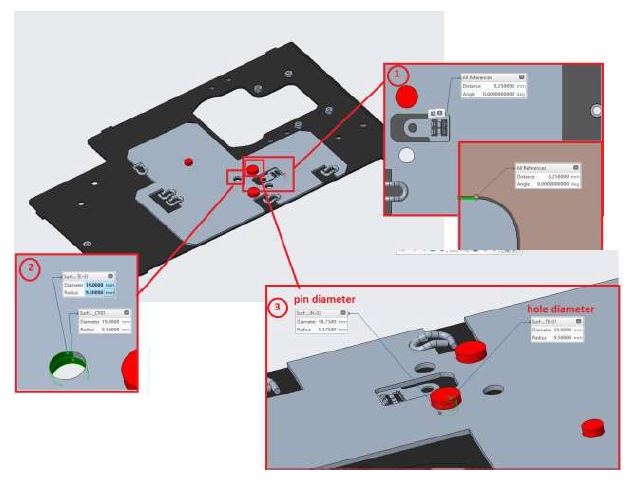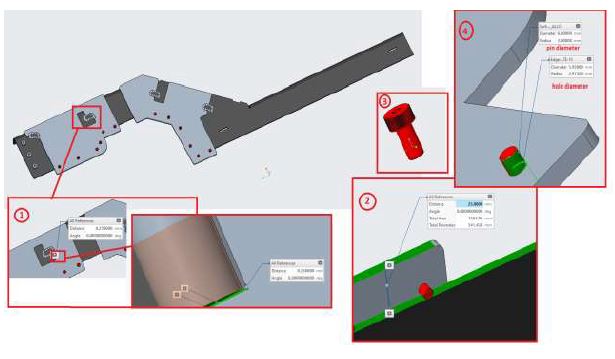 Wire Weld Fixture:
The subassemblies are welded separately and brought into the parent.
Study the area where welding is going to be done and design fixture accordingly.
For holding parts in location we used the DESTACO clamps as per the customer request. Those are HORIZONTAL TOGGLE CLAMPS, VERTICAL TOGGLE CLAMPS, CCLAMPS.
While design we have make sure that the base or Bed of the fixture is strong enough to hold and stable support according to size of the part while also considering the weight of the fixture.
When parts are long in size and getting weld the there are chances of WARP( bending in part due to welding). To avoid Warping we have provided adequate support to long parts which are going to be welded with help of clamps and hand fixture.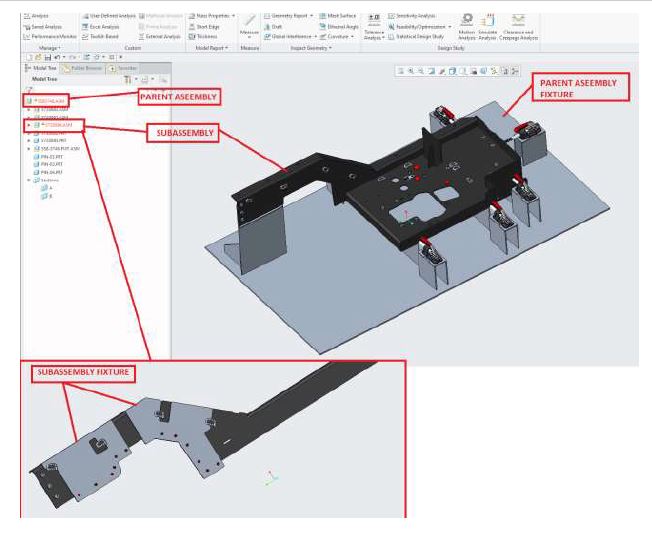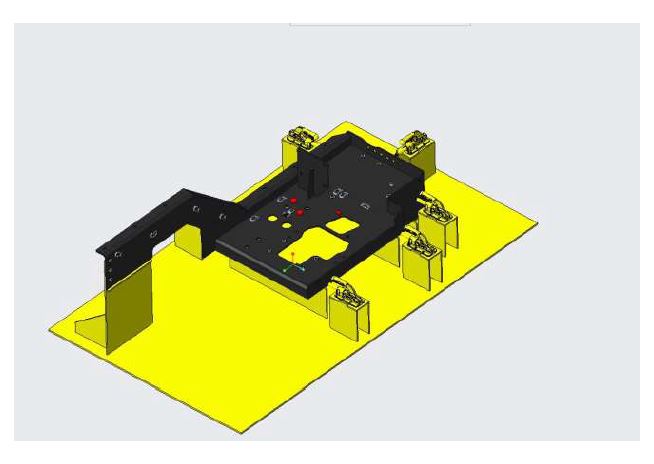 BUSINESS IMPACT DELIVERED:
With proven project management processes and expertise in latest tools, Milestone helps in reducing time and saves effort on complex designing projects
60% of cost reduction. As total Engineering work has handled by us.
Quick Turnaround due to Time difference. This proved very effective as it involves with day to day routine manufacturing.
Avoid of machining components further reduces cost & manufacturing time.