Automotive Components Manufacturing Support |
Region: USA
Industry: Automotive Component Manufacturing
CLIENT PROFILE:
Leading manufacturer/Vendor of Automotive component manufacturing in the
USA.
OBJECTIVE:
To provide the manufacturing support which includes machine tool path generation in
master-cam, Machine fixture, Pressure test fixture etc…
.
Business Challenge
Customer needed CNC programs for complex product using master-cam software and fixture design for machining parts.
Customer also required 3D model in case they have only customer prints
 Sometimes customer required the pressure test fixture in which automation of fixtures is done using hydraulics and pneumatics cylinders, limit switches, sensors etc.
Also includes fixture parts manufacturing drawings.
Deliver defect free products and services in a timely and cost effective manner to meet or exceed the customer's expectations.
Milestone Solution
MILESTONE SOLUTION:
Milestone has provided engineering support services to a growing list of happy clients from around the globe.
We provide machining programs using master-cam for quoting purposes and some cases actual machining programs if fixture is present.
Our modelers created 3D models and manufacturing drawing using solid works within the delegated time.
3D CAD development and concept as needed, Design review/ Modification and manufacturing drawings.
The team consisted of one 3D modeling specialists, one master-cam expert.
Mastercam Toolpath Programs:
Mainly the programs are generated for 3 Axis, 4 Axis machine and the lathe machine.
Customer provide us the customer drawings and model to generate the master-cam programs for the parts. They provided us the machine as well as the casting model to compare the machining region on parts.
Our team member generates the tool path and specify feed and speed, according to the material and part complexity.
For this project, we also provided the client custom tool for different operations which would reduce the time of machining and costing.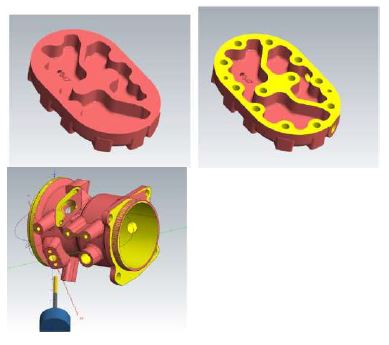 Fixture Design
Customer required a machining fixture for easy transition from part to part, increased accuracy.
Customer also provide us the guidelines for fixture design that includes the properties like total force required, clamps suppliers, stroke length, overall dimensions etc.
Customer also sometimes pressure test fixture with the automation and mechanism using hydraulic and pneumatics.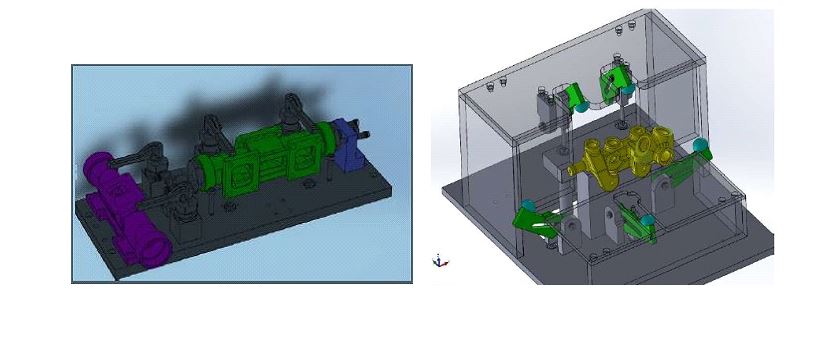 BUSINESS IMPACT DELIVERED:
With proven project management processes and expertise in latest tools, Milestone helps in reducing time and saves effort on complex designing projects
 30% of cost reduction. As total Engineering work has handled by us.
Quick Turnaround due to Time difference. This proved very effective as it involves with day to day routine manufacturing.
Avoid of machining components further reduces cost & manufacturing time.