October 28, 2022
Posted by:

Milestone Blogger

Category:

Others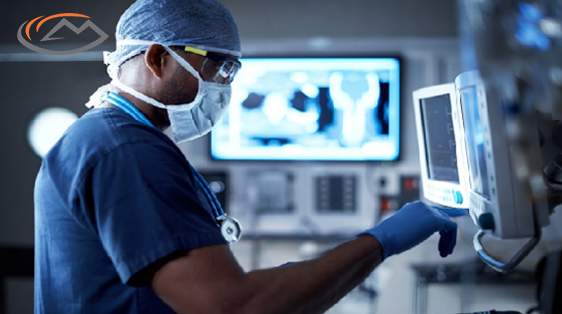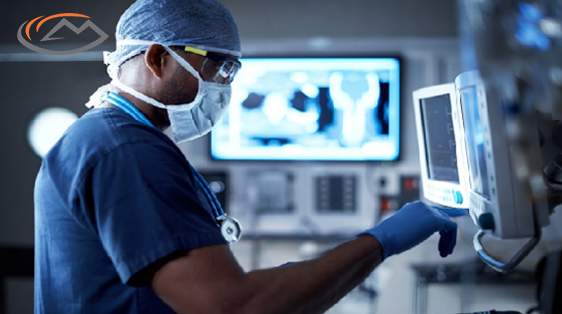 Medical equipment design is critical to the global status of medical care. Patients have easier access to better care, and the need for an experienced designer who understands medical considerations is strong.
To stay ahead in the highly competitive medical equipment business, OEMs must use all available resources, both in-house and offshore. Design & drafting services have been outsourced for years; however, these devices in the past were just part of the outsourcing trend. Now that companies are starting to outsource product design as well, they are finding many advantages. One is that they can still keep secrets and intellectual property safe while also giving their outsources a task they're very qualified for.
Almost everything made in the world starts off as a computer model. CAD is used to improve existing models and make entirely new ones. It is done using 3D modeling, and it evolved from 2D drawing in the late 1980s and early 1990s.
8 Benefits of Outsourcing Medical Equipment Design & Drafting Services
If a company decides to outsource their product design and development, they are able to take advantage of eight important advantages. These include increased profit margins and decreased short term risks for the company.
Make the most of the technological forecast
A medical equipment manufacturer should know about how the latest technology may impact their processes and those of their suppliers.
Companies with the ability to forecast future trends, have the time and resources to conduct market research. Smaller engineering firms can get a head start researching emerging technologies and provide that knowledge to an adequate outsourcing company.
2. Maintaining the Project Timeline
With the help from an engineering company, you can control deadlines on your design projects because they will offer engineering as well as project management to take over for you.
It is a good idea for the both parties to agree on a program time-frame upfront so that there is a clear scheduled and deliverable for each side. This can aid in project management by having a contract with date and deadlines written out ahead of time.
3. Benefits of Using Multidisciplinary Expertise
Creative products like design and development rely on a variety of concepts and theories, which can be difficult to find in one team. A design team having an experience of cross industry can have a concept ready by applying cutting edge technology
4. Increasing the In-House Capabilities
For projects in which a company needs to quickly scale its workforce, it's not always cost-effective to hire full-time staff. Temporary labor is both time-consuming and puts the company's personal information at risk.
Company's can assign their employees to a project which has been outsourced to the appropriate subcontractors based on expertise. This will save time and money. Due to this paying for unnecessary labor and engineering cost can be avoided.
5. Budgeting the Project
Outsourcing partners provide a way for medical equipment companies to avoid exceeded budgets by helping them keep to their planned development expenditures. Any changes made to the project budget and resources need written permission from the partnering on both sides. Outlined expenses for each step of the project should be reported regularly so that all parties in charge of the development stay informed about current spending vs budgeted amounts. This contrast with internal product design development where it is difficult to account for time and resources, outsourcing agreements provides an expense for each step in addition to keeping any company from growing out of control.
You won't have to worry about spending too much money, since outside design translates into a lower bottom line. Designers can rely on past expertise to optimize medical equipment designs while lowering costs.
6. Quick Turnarounds
Design firms and engineering partners can provide a more efficient way for you to succeed through quicker turnarounds and end-to-end solutions.
Design firms can streamline their process by using previous experience and by knowing from previous project launches the risks and benefits of changing technologies. Furthermore, in-house resources have to work within limited time frames, so it's difficult for them to train adequately.
7. NDA (Non-Disclosure Agreement)
Confidentiality can be ensured with appropriate contracts and non-disclosure agreements. In addition, businesses should make sure that the outsourced work has limited availability to avoid vulnerability.
Outsourcing engineering stunts an internal design is a good option because it is more difficult to trace down the engineer. This makes outsourcing engineering more secure for company secrets.
8. Competitive Advantage
Budget percentages being put towards R&D has increased, so equipment manufacturers are increasingly relying on outsourced design and development. Medical corporations spent 11.4% of their sales on research and development, more than any other industry except pharmaceuticals, with an average increase of 8%.
More and more companies in the medical equipment manufacturing industry realize that outsourcing design is one of their most crucial strategic tools. Outsourcing helps them keep up with the competition, by allowing them to not only retain market leadership but also to regress from it.
Milestone PLM Solutions  is an experienced team that understands the pressure of regulatory standards and can help produce quality medical equipment.
Follow Milestone PLM Solutions for Mechanical Industry Updates, CAD Tips and Global CAD, CAM & FEA News.
Milestone PLM Solutions  with its exclusive delivery center in India is a global CAD, CAM & FEA services outsourcing partner serving the needs of the Mechanical, Millwork and Automotive industry since 2004. MILESTONE focuses on the unique needs of clients and believe in tackling real-life problems with efficiency, smooth and ease. 
The MILESTONE team can assist you with Product Design, 3d Modeling, Drafting & detailing, Reverse Engineering, FEA Analysis and more. We support multiple software including AutoCAD, Solidworks, Catia, NX, Inventor, Solidedge & Ansys etc. Our approach is to provide a dedicated team for each customer over ongoing project and deliver the quality output consistently.
With our state of art technology and large talent pool of Engineers, we are developing best in class solutions for our customers across the globe. We align with your culture and values to form unbreakable partnerships and are primed for success with over 100 employees and 150 customers in the US, Europe, India, and Asia.
For more queries regarding any of the above-mentioned topics, feel free to connect with us on our website www.milestonetech.net or contact us on  +1-844-598-0005