Autodesk | Productivity and Performance
Over the last several years, the development team has focused effort on performance objectives for all aspects of the Inventor product.  Parts, assemblies, drawings have all been enhanced year after year to deliver an efficient experience for everyone who works on complex parts and very large assemblies.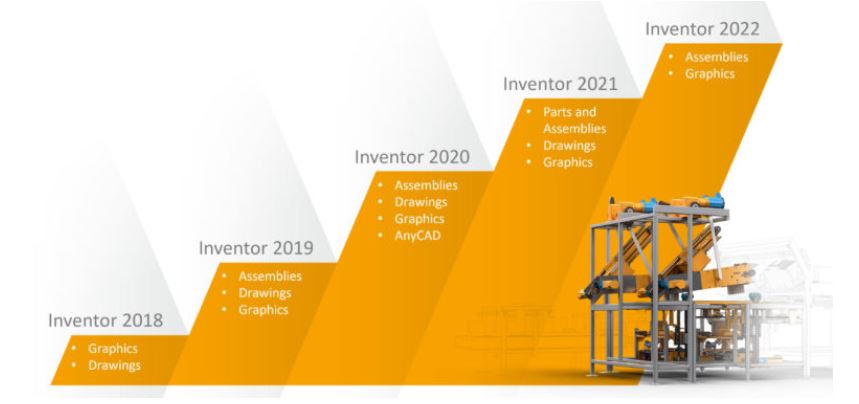 Inventor 2022 Performance
This year is no exception to the work that has already been done.  The improvements to graphics technology and hardware utilization have shown tremendous results across the board with everyday use. For those of you who enjoy editing your parts while working in the assembly, you will find several performance improvements while editing sketches and visibility improvements.  Visual styles use more GPU power to display wireframe and silhouette edges. Opening and closing documents are faster than ever so that you can get to work quicker and close your documents to get started on the next project.
Dark Theme
We saw Dark theme last year as a technical preview in Inventor 2021. If you tested the Dark theme out in the previous release, you might have noticed a few items we were continuing to work on.  We are proud to announce that the Dark theme was fully implemented across the Inventor user interface.  This includes the iLogic Rule editor.
Productivity
On the productivity side, you will see property panel improvements.  The fillet command was moved into three new property panels for fillet, face fillet, and full round fillet.  This will reduce the number of settings in the panel based on your intent.